Adobe Premiere Rush released to Android with these features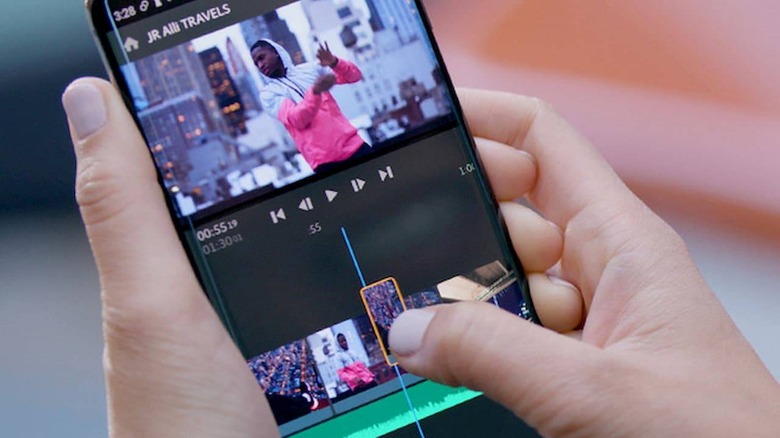 Back in October, Adobe Premiere Rush rolled out to a variety of platforms but left Android out in the cold. At the time, Adobe promised that an Android version of the app would launch at some point in 2019, and today, the company made good on that promise. Adobe Premiere Rush is now available on Google's mobile operating system, but only for a handful of higher-end devices.
Yes, it seems that not just anyone will get the chance to use Adobe's streamlined video editing software. The Android app is only compatible with select handsets from Samsung, Google, and OnePlus, meaning that if you don't have one of the phones you see below in your pocket, you'll be left waiting until support expands to more handsets.
Samsung: Galaxy S10/S10+, S10e, S9/S9+, Note 9, Note 8
Google: Pixel 3/3XL, 2/2XL
OnePlus: 6T
We'll probably see support for Premiere Rush expand to other handsets in the future, especially since it seems like the recently-launched OnePlus 7 Pro is a shoo-in for support given that the 6T is one of Adobe's launch devices. Assuming you've got one of those phones, you can make use of Adobe's new app, which is centered around allowing you to shoot, edit, and share video as quickly as possible.
Adobe seems particularly interested in attracting content creators to Premiere Rush, as it allows them to shoot video and then implement edits like simplified color correction, audio clean up, and motion graphics before sharing directly to sites like Facebook, YouTube, and Instagram. Projects are saved to the cloud as well, so you can begin the task of editing a video on your phone and then continue the process using the desktop version of Premiere Rush later.
If you're new to the world of Premiere Rush, you can try it for free with the Stater Plan, which allows you create as many projects as you want but caps you at exporting three of them and only offers 2GB of cloud storage space. If you're going to be using it regularly, you'll probably wind up paying for Adobe's Premiere Rush Plan, which runs $9.99 per month for individuals and grants unlimited exports and 100GB of cloud storage with the option to buy up to 10TB. Adobe Premiere Rush is live now on the Google Play Store [download].