Adobe Portfolio lets anyone create a simple website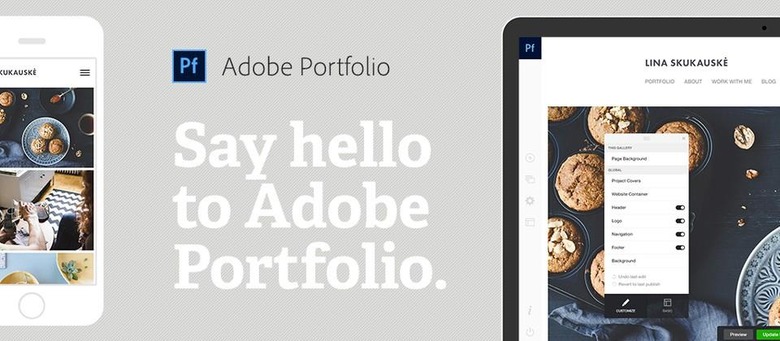 Adobe has expanded Creative Cloud with a new service called "Portfolio." Using Adobe Portfolio, anyone can create a simple website, though the purpose is to showcase and otherwise present creative and professional work, such as photographs or paintings. Adobe points toward the Internet's increased use as a resume platform and the need for personal websites sans the skills needed to start from scratch.
Adobe Portfolio is straightforward, being similar in nature to Squarespace and other easy-to-use website platforms. In Portfolio, subscribers are able to set up a website by choosing an existing layout, and they can tweak and change the design as needed using various tools.
Needed website elements are included, such as an option for personalizing the URL and password-protecting certain pages. The service also tracks and offers website analytics. Likewise, the designs offered are responsive in order to adequately handle the varying screen sizes on gadgets.
To get access to Adobe Portfolio, you'll need to be signed up for one of the Creative Cloud subscription plans, which has the added perk of Adobe's more popular software. The cheapest plan is $9.99 per month for access to Photoshop, Lightroom, and Portfolio, though some more pricey options are also available for those who need more.
SOURCE: Adobe