Adobe Monument Mode erases annoying people walking into your scenic photos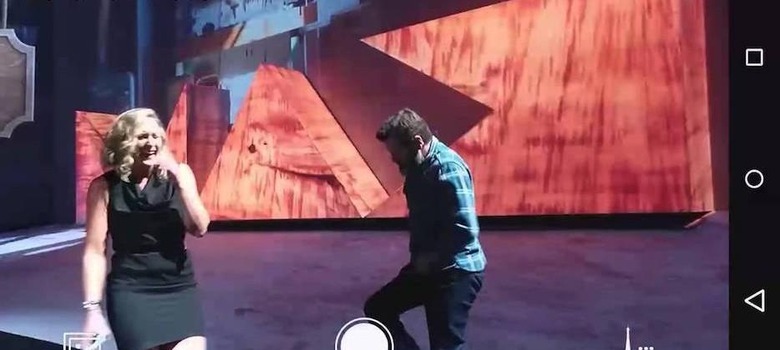 Adobe's MAX conference saw the company demonstrate some of its still-in-development technology and software yesterday, and one of the most impressive was the feature called Monument Mode. Meant to run on smartphone cameras, the technology automatically removes walking people and moving objects from photos of landmarks and other scenes in real-time. The idea is the opposite of the kind of post-processing done in programs like Photoshop, instead removing obstructions before the image is even captured.
When the technology was demonstrated live on stage, several people pretending to be tourists moved around in front of a scenic backdrop. The pair remained in the frame, but as they moved around the Monument Mode algorithm was eventually able to capture the areas behind them, combining it with the parts previously unobstructed.
Again, it's similar to a process that uses multiple photos of the same scene, splicing them together to get an image of just the landmark or background. But imagine it working on a smartphone camera in real-time, eliminating the need for post-processing.
Adobe notes that Monument Mode, which was demonstrated as an app on an Android phone, is still in development and was merely in a preview form. While may be sometime before it comes to consumer devices, if at all, the one downside at this point is that it requires the phone to be stabilized on something like a tripod, and isn't yet ready for handheld photos.
SOURCE Adobe