Adobe just bought in big on gaming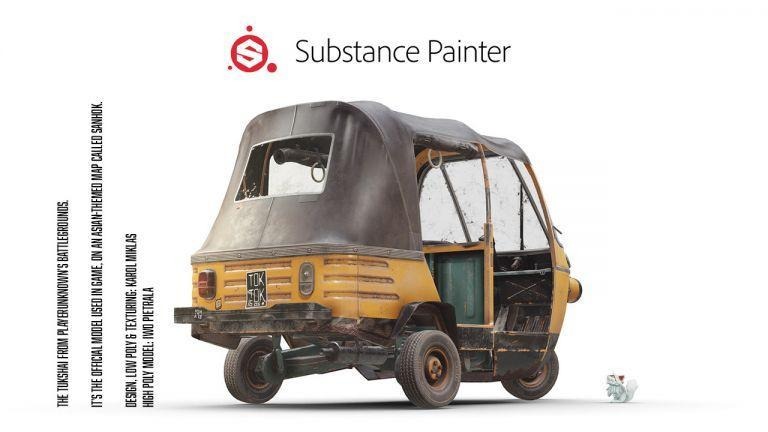 This morning Adobe acquired Allegorithmic, the makers of the application family called Substance. With this buy, Adobe just became a big name in 3D textures and material creation in both video game and major motion picture video post-production. This is in essence the most major power move of the year (so far) with respect to gaming from the tools end of the industry.
Substance was used on massive projects, and continues to be used by companies like Ubisoft and Electronic Arts – and their associated developer groups. It's also been used by BMW, Louis Vuitton, IKEA, and other non-gaming companies for a wide variety of projects.
Tools made by Allegorithmic were used in the making of major motion pictures like Pacific Rim Uprising and Blade Runner 2049. These tools can do a lot. Watch this video just released by Adobe showing how these tools can be used to detail a motorcycle (from Vladamir Petkovic.)
Substance Painter is a 3D texturing tool that's responsible for detailing some utterly fantastic projects. Have a peek at some examples in this gallery over on Behance.
"Three years ago, Adobe introduced a standard PBR material developed jointly with Allegorithmic," wrote Adobe's Stefano Corazza. "That standard is used in Adobe Dimension, Project Aero, Adobe Capture, every 3D material in Adobe Stock and is broadly supported by Substance tools."
"With the acquisition of Allegorithmic, Adobe will also broaden the integration of the Substance SDK in its products, making Substance even more of a worldwide standard for materials."
Adobe noted today that later this year, 2019, they'll be announcing how Allegorithmic tools will be integrated in to Adobe Creative Cloud. In other words, "Adobe will announce an update on new offerings that will bring the full power of Allegorithmic technology and Adobe Creative Cloud together." We'll see how it goes, soon!