Adobe acquires Behance to improve Creative Cloud with new community features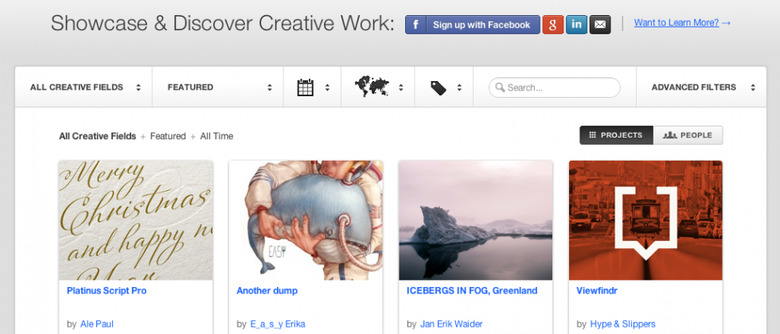 In an effort to boost its Creative Cloud service, Adobe has acquired Behance, an online service where creative professionals can showcase their portfolios. With the acquisition, Adobe is looking to expand its web-based offerings with more community-focused features that users can take advantage of.
Adobe's Creative Cloud is a service that includes many of Adobe's flagship programs, like Photoshop, Illustrator, Dreamweaver, and Premiere. The service is sold via paid subscriptions that also come with web-based services such as cloud storage and access to online communities. Adobe's acquisition of Behance will improve the company's cloud capabilities even more.
Adobe plans to fully integrate Behance into it's Creative Cloud service, which will allow members to "seamlessly create content, seek feedback, showcase their work and distribute it across devices." For now, there won't be any changes for free and paid members of Behance, but Adobe will be evaluating how to integrate the paid portions into Creative Cloud's own subscriptions.
Behance was founded in 2006 by the company's CEO Scott Belsky, and they currently boast over one million active users, while there were 34 million project views in the past month alone. The NYC-based company will remain at it's current location and will retain all of its 32 current employees after the acquisition.