ADL survey says whopping 74% of adult gamers experience harassment online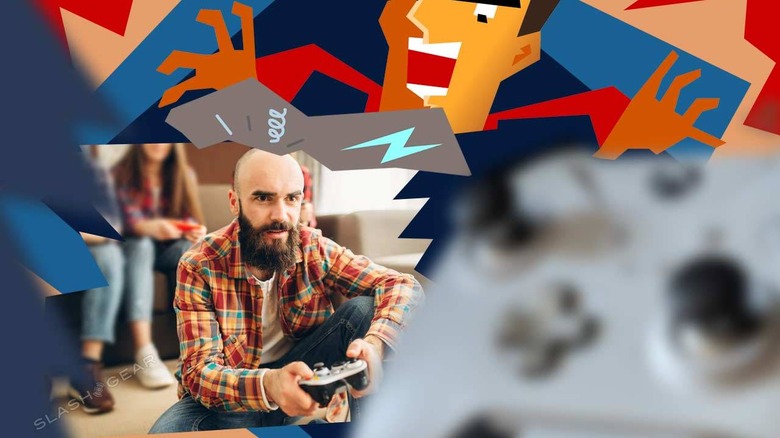 It's pretty safe to assume that many of us have encountered some kind of harassment while playing games online, whether that harassment was directed at us or to others we were playing with. Today, a new study from the Anti-Defamation League is putting some truth to that assumption after finding that a staggering 74% of adults have experienced some form of harassment while playing games online.
That's bad enough, but the study also found that 65% of respondents have experienced "severe harassment," which the ADL characterizes as "physical threats, stalking, and sustained harassment." 29% of those who play multiplayer games online have been doxed, and 53% of players who said they experience harassment "believe they were targeted because of their race/ethnicity, religion, ability, gender or sexual orientation."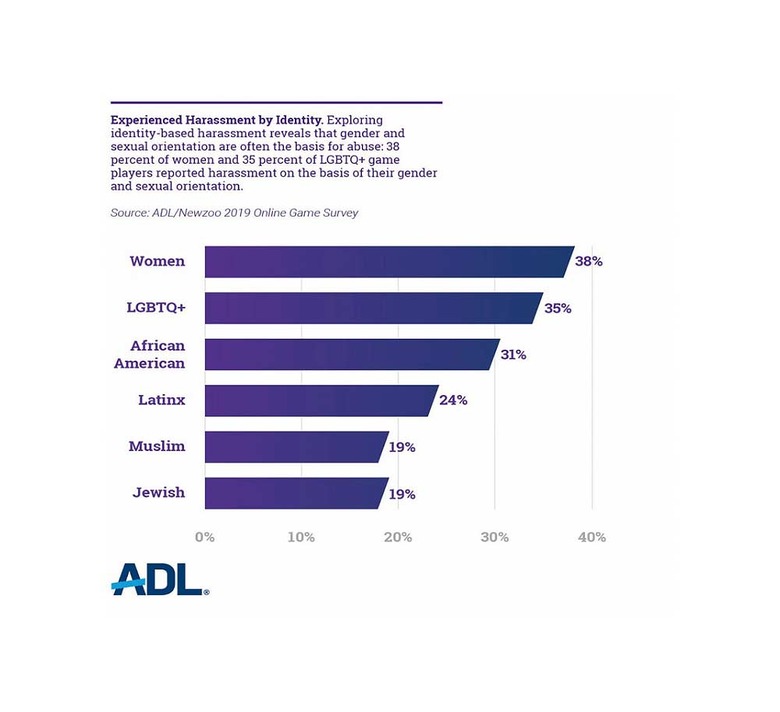 The Anti-Defamation League says that it collected 1,045 responses from adults aged 18-45. The adults surveyed play games across a variety of platforms, including PC, consoles, and mobile devices.
751 of those responses were from people who play online multiplayer games, and the ADL also says it "oversampled individuals who identify as LGBTQ+, Jewish, Muslim, African American and Hispanic/Latinx." Responses for those oversampled groups totaled at least 60 Americans each, with the survey being carried out from April 19th to May 1st, 2019.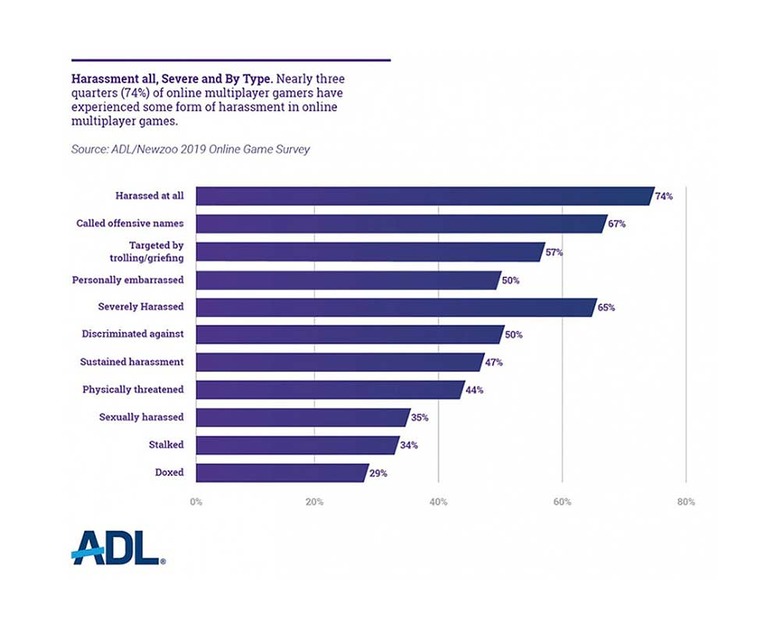 So, the ADL isn't working with a very large sample size here, but the results of the survey are still pretty damning. It isn't all bad news, though, as 88% of respondents said that they've had positive experiences in online gaming, with 51% saying that they've made new friends playing games online. 13% said they've found a partner through online games which, to me at least, is surprisingly high.
Games in which players had a positive social experience include World of Warcraft (59%), Minecraft (55%), NBA 2K (51%), Overwatch (49%), Counter-Strike: Global Offensive (48%), and Fortnite (47%). On the other hand, games in which players experienced harassment include Dota 2 (79%), CS: GO (75%), Overwatch (75%), PUBG (75%), League of Legends (75%), and StarCraft II (72%). Both lists share a lot of entries, so it seems that gamers have experienced both good and bad by playing these games, many of which are very popular.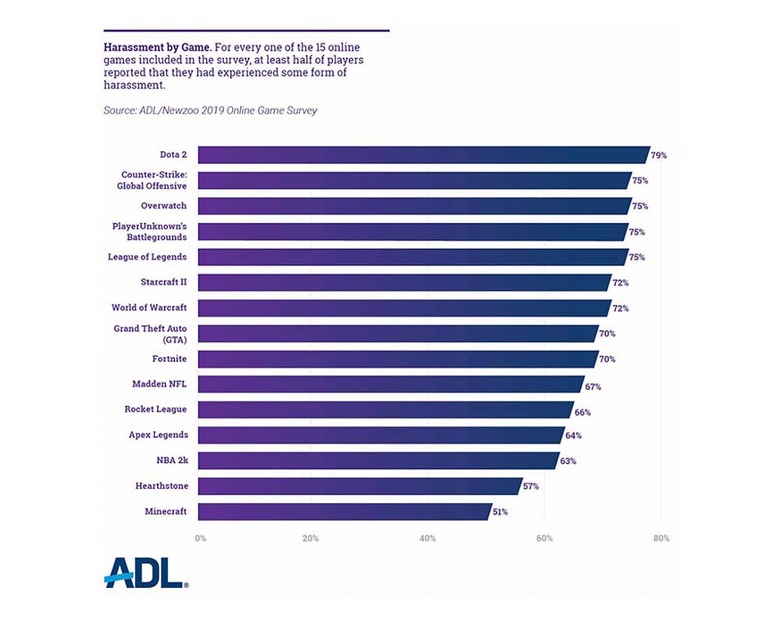 Other statistics that are worth noting from the ADL's report are that 23% of respondents said they were exposed to white supremacist ideology while playing online, while 9% experience Holocaust denial, which seem particularly absurd.
Finally, 62% of respondents think that developers and publishers should be doing more to make online gaming safer and more inclusive, while 55% said that they think games should have tools for moderating voice chat.
A lot of the statistics in the ADL's report are alarming, but we really just scratch the surface here. If you've got some time today, you should definitely read through the ADL's full report – it's a long one, but it's worth a read for anyone who plays games online.