Adidas Fit Smart band gains activity tracking features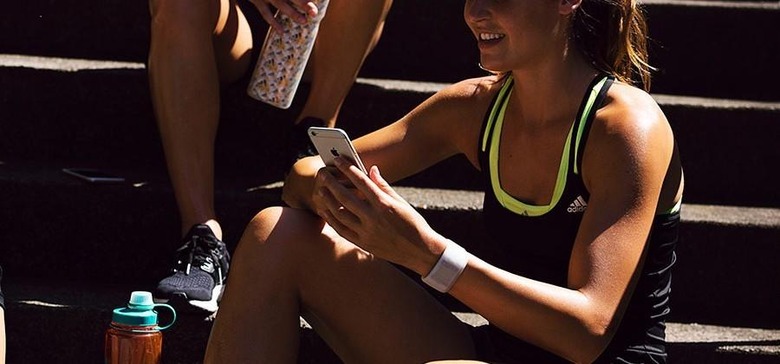 The Adidas Fit smart band launched with the ability to help users monitor their heart rate and coach them to perform better. Adidas has announced that it is updating the Fit Smart band to offer wearable owners activity tracking capability. That feature turns the band into a complete fitness tool that gives athletes everything they need in one location.
The activity tracking features are added to the Fit Smart via a free update to the Adidas Train & Run app. With the app users can set daily activity goals for things like steps, distance, calories burned, and workouts. Daily or weekly goals for workouts can be set in the app.
Users can also choose training plans within the app as well. The training plans are an integrated partnership with Adidas coaches that give more structure and real-time guidance towards specific goals users want to reach.
With the fitness tracking features, the Fit Smart is now able to keep users informed of their progress towards goals outside of their workout. That means that the tracker can count steps you take at work towards your weekly goals and add them into the steps you take at the track. The updated app needed to bring the tracking features to the wearable is available now.