Addonics NAS25HDU2 NAS caddy: plenty of promise, a few annoying flaws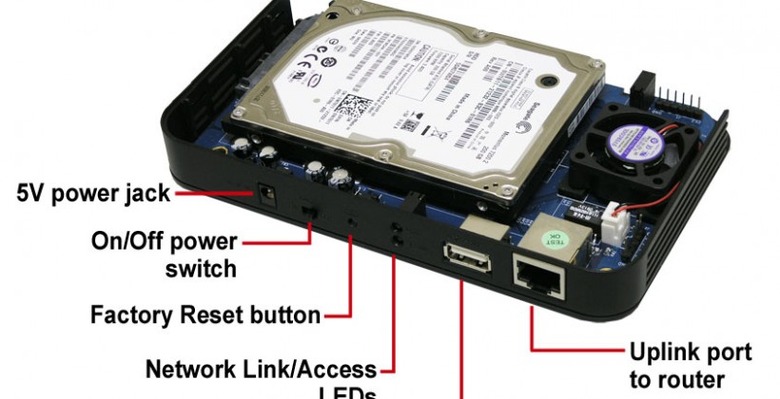 We want to find Addonics NAS25HDU2 single-drive NAS adapter appealing – after all, a hard-drive caddy that makes any HDD network-accessible, as well as offering printer sharing and standalone BitTorrent downloads has to be good, right? – but there are a few blemishes on the spec sheet that have us looking elsewhere.  We can live without the RAID support, after all we're assuming you're not keeping your entire system backup on a single-drive solution, but the 10/100 rather than gigabit ethernet interface is at odds with the media server image.
Similarly frustrating is the 2.5-inch drive bay, rather than a 3.5-inch.  That makes it useful for dropping in an SSD, certainly, but we can't imagine many users will pair the NAS25HDU2 with a big chunk of solid-state storage.
FTP, UPnP, Samba, printer sharing and all in something around the size of a VHS tape are all going in the right direction, but unless you have very basic needs (and a 2.5-inch drive you simply must use again) we'd look to a more capable (at least gigabit ethernet friendly) option.  The Addonics NAS25HDU2 is available now, priced at $69.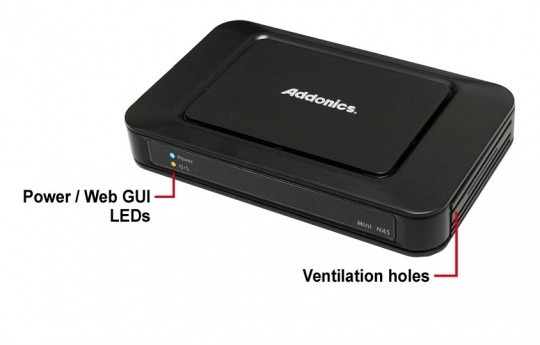 [via Gizmodo]