Adaptalux uses octopus-like LED arms to illuminate your photos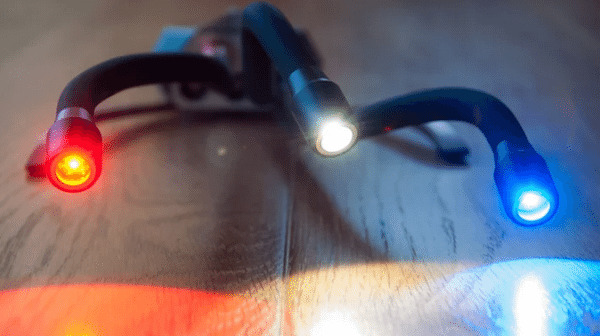 If you're fond of macro photography, you know the troubles often encountered when trying to illuminate a subject without overpowering it. The task becomes even more difficult when attempting to use more than one color light, and that's where Adaptalux comes in. Adaptalux is bid as a miniature portable lighting studio for those who do video work and macro photography, and it works using magnetically-connected "arms" with lights on the end. The lights are complemented with colored diffuser ends that diffuse the lights.
Adaptalux is a multi-part lighting "studio" that has a modular design. The Control Pod is the central hub of it all, featuring five slots into which the lighting arms can be connected. The Effect Components, meanwhile, are flared caps made of colored plastic that change the light's color and/or diffuse the light. Any number of lights (both white and colored) and diffusers can be used.
Fine control over the lights are offered, including things like beam angle and direction (the arms can be bent and repositioned), and they're all complemented by an "Adaptalux Stage" for illuminating objects from below, as well as the Adaptalux Backdrop Setter for adding backgrounds.
Adaptalux is seeking £100,000 on Kickstarter, where it has so far raised a little over half of that with two weeks remaining in the campaign. Those interested can get an Adaptalux starter pack with a pledge of £100, which is about £55 cheaper than the eventual retail version. It'll be shipping to backers in November if all goes as planned.
SOURCE: Kickstarter