Acura to bring back Type-S performance variant in coming years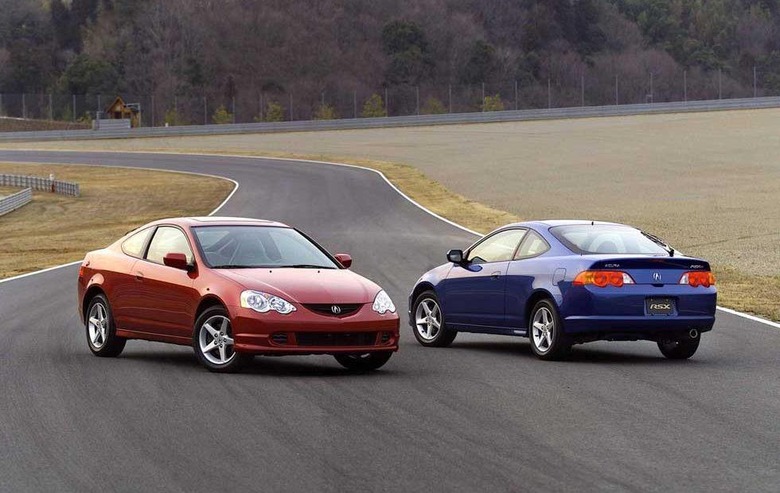 Acura has made some announcements that fans of cars like the 2002 Acura RSX Type S pictured here will appreciate. Acura says that "over the next few years" the Type-S performance variants will return to its line and will be situated at the top of the core model lineup. Acura also has other performance-oriented plans for its cars.
Acura is working on a new turbocharged V6 engine that will be exclusive to future Acura products. Presumably, that means it won't find a home under the hood of any Honda models. Acura will also be rolling out a new A-Spec sport styling variant of all Acura core models.

The new turbo V6 will be paired with the new Acura Super Handling All-wheel Drive (SH-AWD) system that will launch with the new 2019 RDX. Acura plans to use that turbo V6 engine in multiple products in the coming years. The last Type-S badged car was the 2008 Acura TL with a track-tuned chassis, more powerful engine and brakes, and high-performance tires.
That car also has sports-oriented interior and exterior features as well. The Acura A-Spec vehicles will build on the TLX A-spec version that Acura launched in 2017. There are A-Spec versions of every new core model in development says Acura.
One of those models is a 2.4L TLX A-Spec that will land this spring. Acura also has an A-spec version of the all-new 2019 RDX that will launch with the rest of the RDX line in mid-2018. The first Acura A-Spec car was in 2004 and was the TL Sedan.
SOURCE: Acura