Actual Samsung Galaxy S8 shown off in a super short video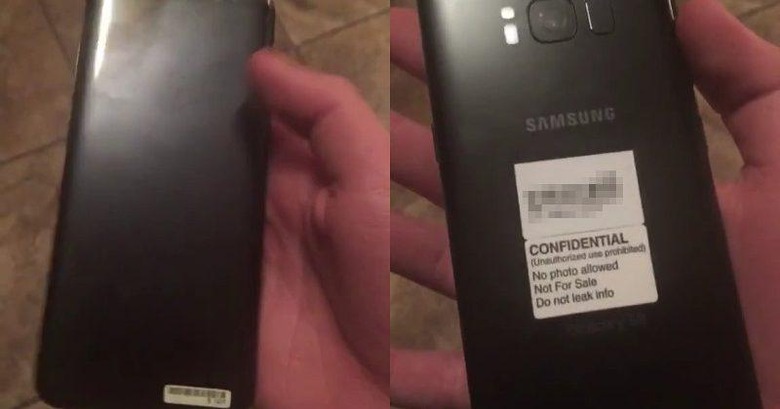 In this industry and in this line of work, leaks are a fact of life. Sure, companies take great pains and sometimes employ drastic measures to prevent leakage of potentially damning information, but even the once tight Apple is no longer immune to that. So it's not exactly a huge surprise to see a video showing off a purported Galaxy S8 device, especially one so short that it barely adds anything to what we've seen so far. More interesting, however, is the origin and "story" behind the video, which might be as short-lived as its running time.
You know those anecdotes about how people push the red button despite having big, fat warnings not to push the button? Well, this Galaxy S8 doesn't have a red button, but it does have the big warnings not to take a picture of the device, not to sell it, and not to leak it out. And what does YouTuber 505nick aka DkDn do? Yep, you guessed it. He leaked it.
There isn't any critical new information we can see from the 5-second video, which doesn't even reveal the device from all sides. The only important piece of information that can be gleaned from the video is the barcode and IMEI of the device. You know, actual identifiable information that could be traced back to its source.
It's rather amusing that the video is still actually available for everyone to see, though probably not for long. Some copyright holders are more aggressive at serving DMCA notices or whatnot to get the video taken down. Either Samsung doesn't think this short video that shows nothing new is not worth bothering about, or it is busy preparing a more potent lawsuit against those involved.