Activison announces 11 new tracks for Guitar Hero III: Legends of Rock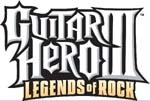 The release of Guitar Hero III is creeping ever closer, and as it does, Activision is slowly giving us new tracks that we can expect to rock. They've just officially announced 11 new tracks (though we already heard a few from the guys at Score Hero).
The great thing is that of the 11 tracks that they announced, 7 are master tracks. They have a good mix of old and new rock, which is really needed. After playing Guitar Hero 80s, I realized that having music from different eras is essential to the success of the game. Hit the jump for the 11 new tracks.
Miss Murder (by AFI)
Through Fire and Flames (by Dragonforce)
Number of the Beast (by Iron Maiden)
3's and 7's (by Queens of the Stone Age)
Suck My Kiss (by Red Hot Chili Peppers)
Raining Blood (by Slayer)
Reptillia (by The Strokes)
Paranoid (as made famous by Black Sabbath)
Cities on Flame (as made famous by Blue Oyster Cult)
Mississippi Queen (as made famous by Mountain)
La Grange (as made famous by ZZ Top)
We still don't know how many tracks to expect in this latest installment, however, I imagine that it'll be more than the first two games. Jade Puget, the guitarist for AFI said that "if you're going to start playing Guitar Hero III: Legends of Rock, make sure you have, say, the next 2 years free, because that's all you're going to want to do." Thanks man, let me block off my calendar.