Activision's sleeper hit Skylanders will have a sequel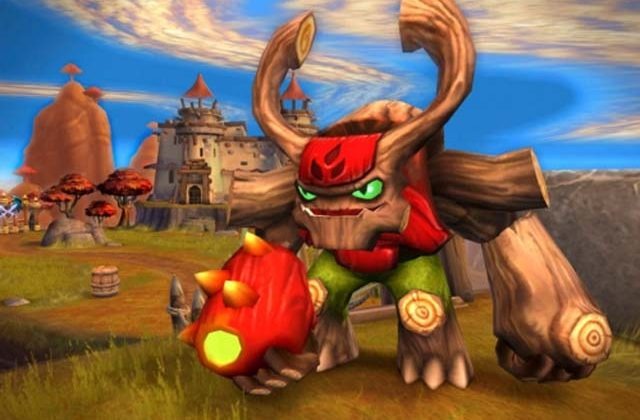 This isn't really a big surprise. After the Spyro adventure game Skylanders became a top 10 seller in North America and was deemed the most successful new kids-oriented intellectual property launch in 2011, the question of a sequel was one of when, not if. That time is now, with Activision teasing the upcoming Skylanders Giants, which will be on display at the International Toy Fair in New York City this month.
A video game debut at a toy show? That is certainly not the norm, and it goes a long way in describing why Skylanders became so successful. It managed to find that perfect blend of engaging gameplay and physical, real-world collectibility. The game uses actual toys that players can buy from GameStop or other stores, which are placed on a special peripheral connected to the game console that allows players to bring that toy to life. It doesn't stop there, as players can then take their toys to their friends' houses and retain all the customization and leveling up they've already achieved. That information is stored in the toy figure.
The new iteration will include eight new collectible toys, and they'll be more high-tech. The new Skylanders figurines will light up when they come into contact with the so-called "Portal of Power" peripheral that brings them into the game. Of course there will also be a new story and brand new gameplay, and Activision also promises deep integration between different channels – console, mobile, and online. "While it was still in development, we recognized the potential that Skylanders had to connect with our customers due to its unique merging of physical and digital play," said Toys R Us CEO Jerry Storch.
[via VentureBeat]