Activision Q3 2012 Results Give Info On Diablo III, Starcraft II Expansions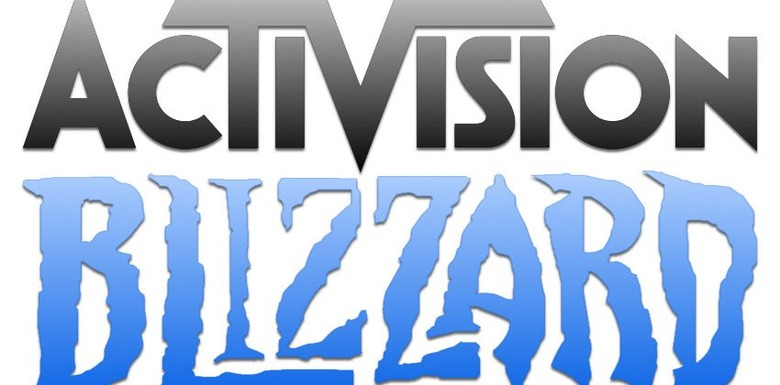 Activision, perhaps the biggest name in video games at the moment, has reported its financial results for Q3 2012, and as you've probably already guessed, they're pretty darn great. The company brought in a GAAP net revenue of $841 million during the quarter, which up significantly from the $754 million in took in during Q3 2011. It's also $101 million more than the company originally projected, so you can bet that Activision's executives are smiling this evening.
Its earnings per share for the quarter also grew year-over-year and topped projections. The company is reporting a GAAP earnings per share of $0.20, rising $0.07 from the year prior and beating projections by a healthy $0.14. Non-GAAP net revenue came in at $751 million for the quarter, while non-GAAP earnings per share is at $0.15. Since the company performed better than expected in Q3, it has revised its forecast for the full year, now expecting GAAP net revenue to come in at $4.57 billion as compared to a previous projection of $4.33 billion.
In the earnings call to accompany this report, Blizzard's Mike Morhaime announced that the studio is planning an expansion to Diablo III, though didn't give any other details on it. We also heard the unfortunate news that StarCraft II: Heart of the Swarm won't make a 2012 release, though that was pretty easy to figure out considering that it's now November. Now Blizzard is shooting for a first-half 2013 release date for Heart of the Swarm, though it wouldn't out an specific release date.
Now Activision is in its Q4, which will definitely be bigger than the quarters before it thanks to next week's release of Black Ops II and the fact that the holiday shopping season will shortly be in full swing. Make no mistake, Black Ops II is going to make Activision a lot of money in Q4, as will Skylanders Giants. We'll be watching for Activision's next round of financials at the end of Q4, so keep it tuned here to SlashGear for more.