Activision Modern Warfare 3 latest maps go to PS3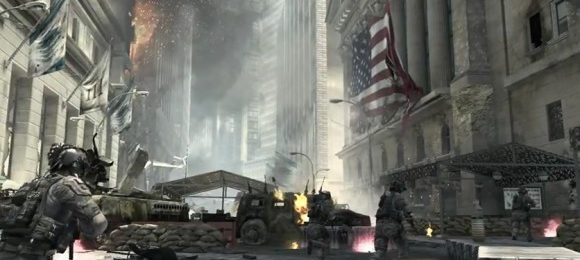 The latest Call of Duty: Modern Warfare 3 online maps will be available for PS3 owners to download on Thursday. The downloadable content (DLC) has already been available for the Xbox 360 as part of the long-running deal in which Microsoft pays Activision for exclusive first access to all Call of Duty DLC. It should be noted that only Call of Duty Elite members on the PS3 have access to the new content.
It's becoming an increasingly confusing rollout system for Call of Duty expansion packs. Activision launched its own premium online service called Call of Duty Elite, which requires users to pay a monthly fee in addition for various offers and exclusives. The way it works is that Xbox 360 Call of Duty Elite members get first access to new DLC, then all Xbox 360 users, then PS3 Call of Duty Elite members, and then finally all PS3 users.
So while many PS3 players are still waiting for this latest batch of DLC to trickle down to them, Xbox 360 users are already enjoying it. It's unclear right now when non-Elite PS3 players will get either of the DLC downloads. Hopefully someone at Activision has a calendar to keep track of all this stuff.
[via IGN]