Activision Modern Warfare 3 "Content Collection #1" coming to Xbox 360 March 20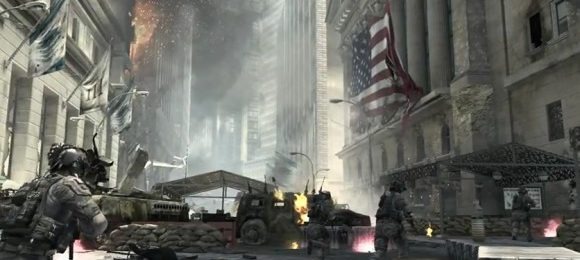 Trying to keep track of all the different pieces of add-on content to Modern Warfare 3 is akin to the job of museum curator. Everything is scattered through different channels, and availability is different depending on how much you're paying for the game and what platform you have. But for those who have Modern Warfare 3 and Xbox Live Gold, without a Call of Duty Elite membership, here's some news for you.
So, Call of Duty Elite is a new program launched with Modern Warfare 3 that gives players access to exclusive content in exchange for a monthly fee. This content is not available for anyone else who owns the game, and is above and beyond the official downloadable content (DLC) packs released through Xbox Live or the PlayStation Store. Now, that content is making its way to the Xbox 360.
All the exclusive Elite content has been compiled into a downloadable add-on called Content Collection #1, and it will be available to Xbox Live Gold members on March 20. Now, this same content is also being packaged for PS3 owners, but they'll have to wait. Unless they have a Call of Duty Elite membership, in which case they've already been given access to all the content in question. Yeah; that should all make sense.
[via MTV Multiplayer]