Activision Blizzard Is Now The Proud Owner Of Candy Crush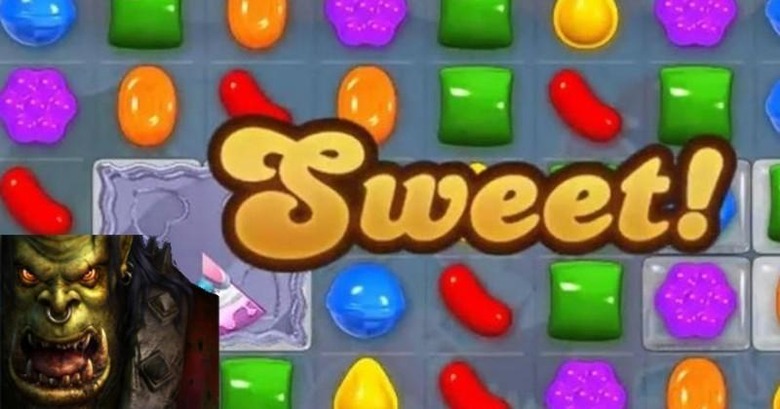 It seems that there is a new gaming empire on the rise. Activision who, thanks to its acquisition of Blizzard in 2008, now owns hit titles such as Call of Duty, Warcraft, StarCraft, Guitar Hero, Skylanders, and, of course, Destiny, is now adding one, or two, more to that list. It has just announced that it is acquiring King Digital Entertainment plc. While that name might not ring a bell, it's game might. It is the maker of Candy Crush Saga, the game that has a massive plummet of productivity worldwide.
Candy Crush is one of the most memorable titles in mobile gaming history. Following up on the wild success that Angry Birds enjoyed, the game took smartphones and mobile gamers by storm. It had all the elements of an addictive and lucrative gaming IP and many parents have probably cursed the game for making them lose no small amount of cash, both accidentally through their offspring but also probably directly through them as well.
But after the period of hype, not to mention millions in revenue, the Candy Crush fever has seemingly mellowed down just a bit. That said, ti seemed to still do well, especially considering how old the game is, at least by mobile gaming standards. There were faint whispers of the King facing some financial crisis, but none would have probably prepared the world for this bombshell of an announcement.
Activision Blizzard is paying $5.9 billion to acquire Candy Crush Saga. And King, of course. That's not small sum by any means. Things aren't final yet, however, as the acquisition is still subject to the approval of King's shareholders as well as the Irish High Court, where King is registered. But if the transaction pulls through by 2016, it would make Activision Blizzard the owner of a long list of games that now spans almost all gaming platforms in the market.
The question now is what the future holds for King and its games. Aside from Candy Crush, and its spinoff Candy Crush Soda, King has had very little else by way of hard hitters (unless you add Pet Rescue and Bubble Witch to that list). King has busied itself lately by suing other game makers for even using the word "candy" in their titles. Maybe now that it has the legal and financial resources of Activision behind it, it could continue its crusade with much more zeal.