Active Media 600X Pro Series CF cards for DSLR lovers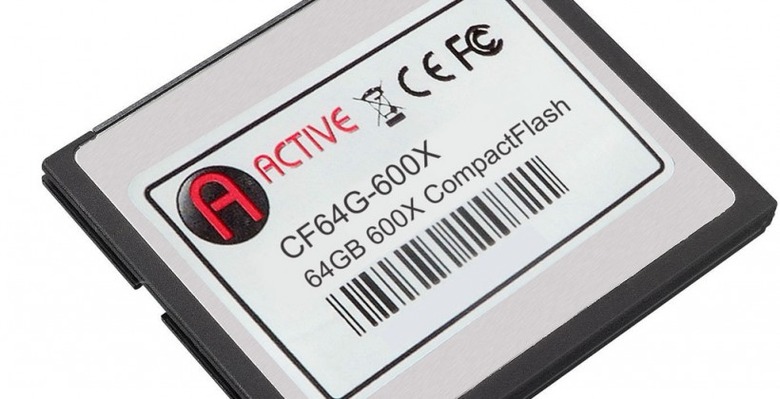 If you're wielding a DSLR then you probably already know that memory needs to be fast and it needs to be large; we shouldn't have to sell the idea of Active Media's new 600X Pro Series Compact Flash cards to you, frankly.  Available in capacities from 8GB to 64GB, the range is capable of 90MB per second write rates to keep up with burst-mode photography.
The four cards also manage 90MB per second read rates, and can operate in temperatures between 0 and 70 degrees centigrade.  Pricing kicks off at $99.95 and rises to $299.95 for the 64GB CF card; they should be on sale through Amazon.