Action Launcher maker's ActionDash brings Digital Wellbeing to all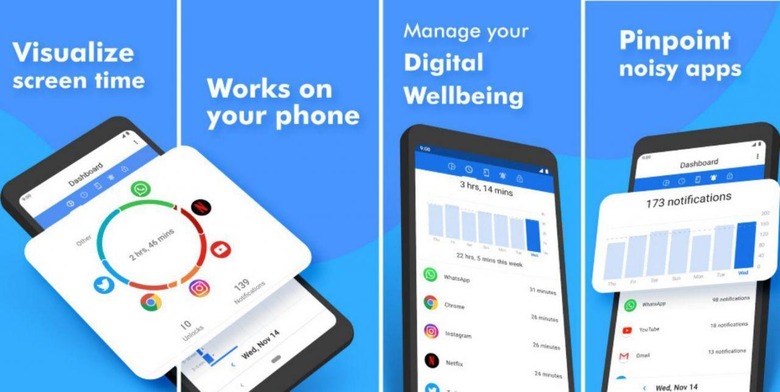 Smartphones are both the most powerful tools in our hands and also the most dangerous. Never mind the hacks that could compromise our data and even our identity, these gadgets have infiltrated every corner of our modern lives, affecting and changing the way we think, the way we behave, and the way we work. That's why platforms makers such as Google and Apple have taken the almost ironic step to include tools to monitor our smartphone habits. ActionDash, from the developer of the popular Action Launcher Android app, takes all of that and brings it to even more Android users.
Google already has a Digital Wellbeing app that sort of kicked off this new trend, so why another app? As laudable as its intention may have been, its implementation leaves much to be desired. For one, it's officially available only on Pixel and Android One phones running Android 9 Pie. For another, it doesn't actually give a comprehensive overview of your phone use, especially with regards to the always mysterious "system apps".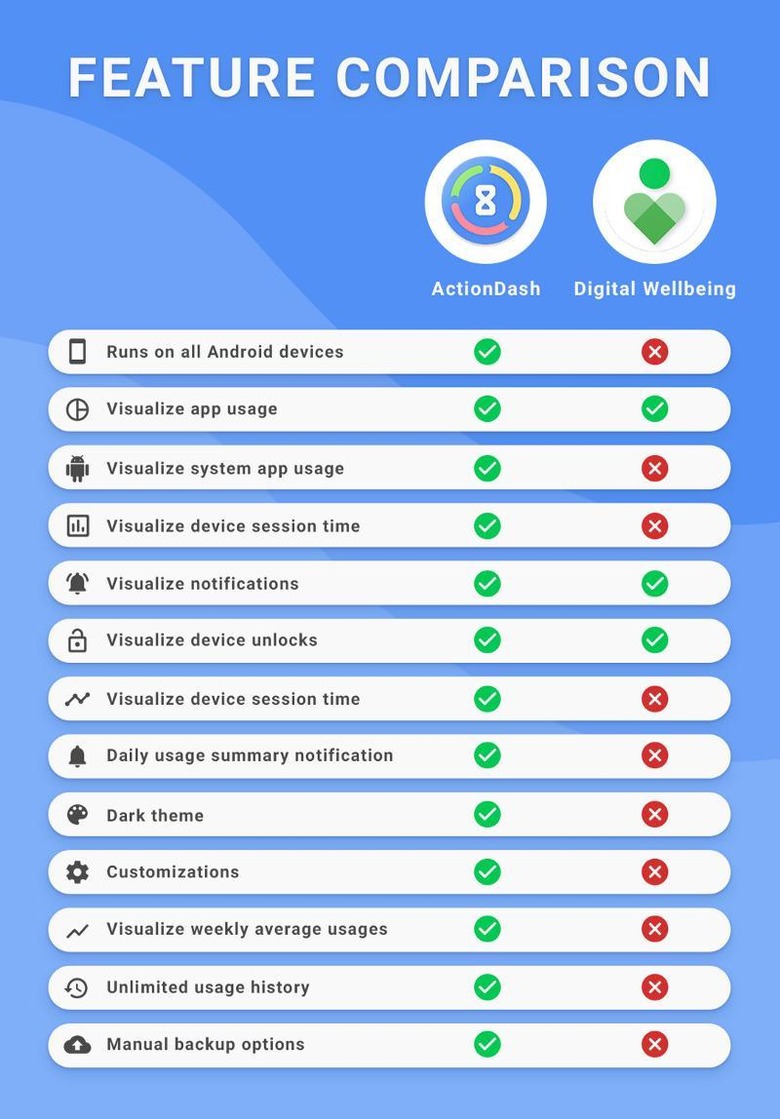 ActionDash takes away those limitations and adds even more. All Android apps running Android 5.0 Lollipop are supported and the app includes visualization of system app use and device session time. There are also some customization options including the oh so desired dark theme.
The app, however, does more than just tell you how much you use your phone, it also tells you how you use your phone. Daily usage reports, delivered via notifications, shows how much time you've spent on apps, just so that you're aware you're spending way too much time on WhatsApp. If you're using Action Launcher, it's even easier to gain insight on a per-app basis through app shortcuts.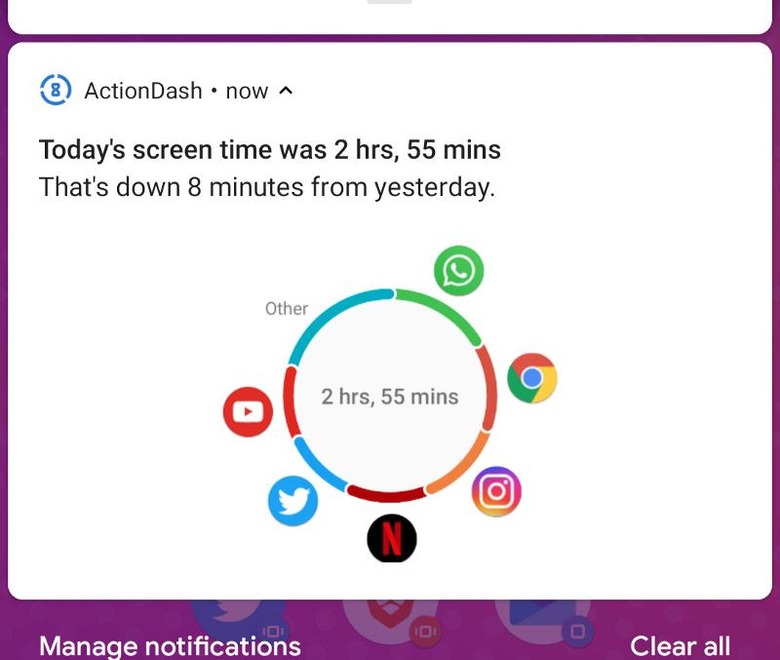 ActionDash is absolutely free and doesn't come with hidden strings attached. Meaning, Developer Chris Lacy promises that all the data the app gathers stays on your phone (unless you back them up remotely) and that neither the developer nor any third-party will have access to your personal activities.