Acid leak at Samsung chip plant injures 3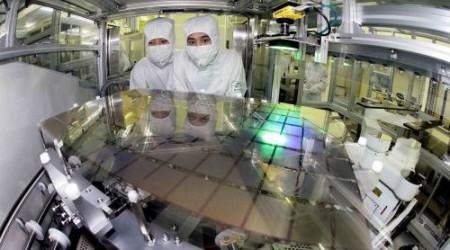 In what is now the second acidic gas leak in just three short months, reports are saying that three workers were injured when poisonous hydrofluoric acid leaked into one of Samsung's semiconductor plant in Hwaseong, Korea. It's not known how badly the three workers are injured, but the gas leak back in January killed one worker and injured others.
Only three months have passed since the last time a similar accident occurred at the plant, which merely got Samsung a slap on the wrist and a measly $1,000 fine. However, that didn't lead to any major safety improvements in the plant, causing such a leak to strike again, injuring three more workers.
It's not said how much gas leaked from the pipes, but January's leak was said to have unleashed up to 10 liters of diluted hydrofluoric acid, which is a colorless poisonous gas that can damage the lungs and bones, as well as affect the nervous system if inhaled — pretty bad stuff that you definitely want to be careful around.
The leak is currently undergoing investigation, so it's not yet known what Samsung's punishment will be this time around, but we're guessing it'll be a bit more strict than just a $1,000 fine and a slap on the wrist. Officials could fine Samsung big time, knowing that this is the second leak in just three months.
[via Yonhap News]