Acer's IFA 2016 gaming monitors keep an eye on your eyes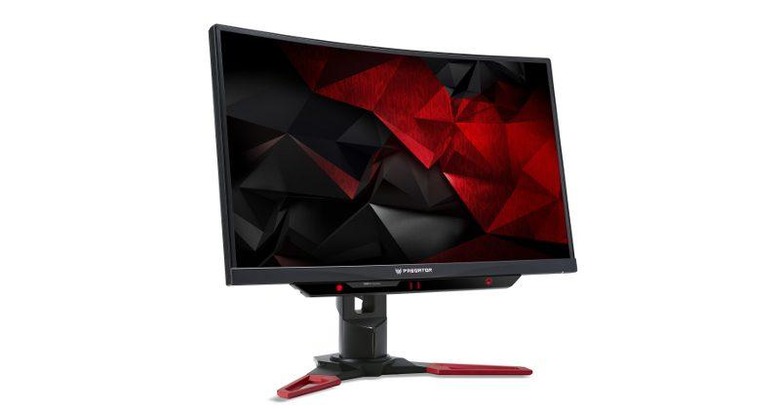 Display makers these days are trying to think up of ways, some would say gimmicks, to invigorate the PC monitor market and especially appeal to the usually lucrative and high-spending gaming crowd. Samsung and LG both have their new UltraWide curved monitors, and while Acer does have a rather curious curved screen laptop, the first of its kind, it isn't stopping there. At IFA 2016, it is unveiling three new monitors,, the Predator Z271T, Predator XB251HQT, and Predator XB271HUT, all designed for gaming that, while varying in specs, share one thing in common. All three sport Tobii's eye-tracking technology, promising new areas of innovation in reactivity and input for games.
We're no strangers to eye-tracking technology, or to Tobii's name for that matter. The company has been at the forefront of this niche market, trying to incorporate its tech into computer peripherals, with an eye (no pun intended) towards gaming and even biometric security. And now it is trying to bring it to the mainstream by incorporating it into Acer's monitors.
Despite that, eye-tracking for PCs remain a relatively niche market, mostly utilized by professional e-sports players and trainers to monitor and gauge player reactions and timing. In these new consumer monitors, Acer is advertising ways to utilize the sensor as additional input, especially for first person shooting games, where your gaze can make you take cover or take aim.
The Acer Predator Z271T takes that Tobii technology and combines it with a 27-inch curved screen that holds 1920x1080 pixels. The Predator XB251HQT, on the other hand, is not only smaller at 24.5 inches but also flatter, but with the same Full HD resolution. The Predator XB271HUT takes that up a notch in size and quality, with a flat 27-inch 2560x1440 WQHD panel.
In addition to eye-tracking, all three boast of NVIDIA's G-SYNC technology that promises to banish tearing for good. With a compatible NVIDIA graphics card, of course.
The curved Acer Predator Z271T goes on sale in October in the EMEA region, with a price tag of 799 EUR. The flat but Quad HD Acer Predator XB271HUT will arrive later in, around December in EMEA countries, with a higher price of 899 EUR.