Acer's H6500 DLP projector brings 24fps 1080p viewing to home cinemas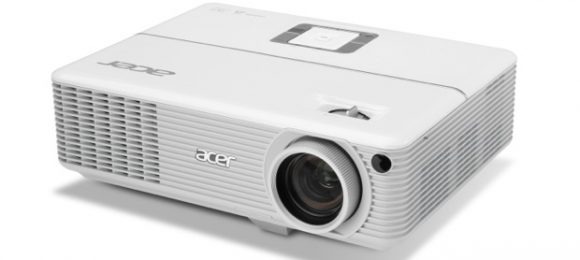 Acer today announced its latest DLP home theater projector, called the H6500, that offers true 24fps 1080p Full HD projection of up to 300 inches. With such high-definition projection and massive screen size support, the Acer H6500 projector promises to bring the viewing quality of commercial movie cinemas to the comforts of your own home theater.
The H6500 will work perfectly for projecting video content from Blu-ray Disc players via HDMI or for viewing other HDTV content. It provides crisp, rich visuals with a brightness of up to 2,100 ANSI lumens that can be dimmed to 1,680 to save power. It has a contrast ratio of 10,000:1 and a native 16:9 aspect ratio, adjustable to 4:3.
Using Acer's eColor Boost II+ technology, the H6500 will project images with colors that "pop" even on tinted wall surfaces. The projections can be seen even with bright ambient light, allowing you to enjoy film quality viewing both outdoors at night or indoors without having to draw the shades or turn off all the lights.
The projector also boasts easy setup and a long lamp life. It can provide up to 3,500 hours of standard lamp life, up to 5,000 hours of ECO mode, and up to 6,000 hours in ExtremeECO mode. It is available for sale now, priced at $899.99 with a one-year warranty.
[via eCoustics]