Acer Z3-605 AiO unveiled with Harman Kardon speakers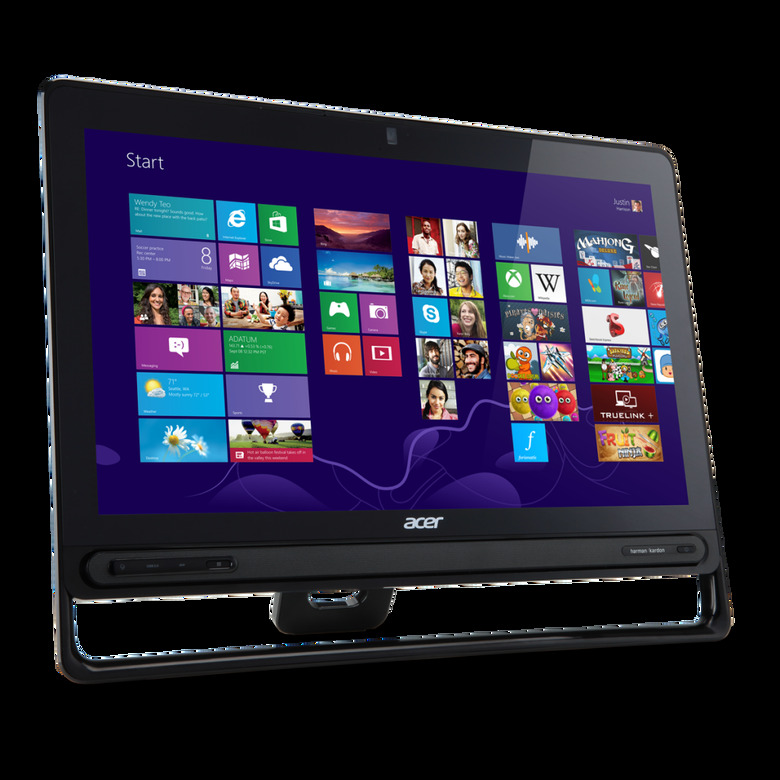 Acer has announced the availability of its 23-inch Z3-605 All-in-One desktop computer, bringing with it a couple of Harman Kardon speakers, something the computer maker referred to as an "important milestone" for the company. The desktop computer is now shipping to customers in the United States in both touchscreen and non-touchscreen varieties.
Acer has put a bit of focus on audio with the Z3-605, placing two 3 watt speakers in the AiO and utilizing Dolby Home Theater version 4 for the output. With this, it is capable of "dynamic surround sound," also signifying a first in the market with the inclusion of the Harmon Kardon speakers, something the company speaks at length about.
Said Acer's Director of Desktop Product Management Frank Chang: "Acer is the first in the market to bring Harman Kardon premium sound to a mainstream all-in-one desktop, setting a new standard. The Aspire Z3-605 delivers a dynamic, high-quality audio experience for music and movie lovers and furthers convenience and comfort with an ergonomic and adjustable frame and webcam."
Inside, users will find an Intel Core i5 processor with up to 8GB of DDR3 memory, depending on user configuration. There's a 1TB hard drive for ample storage space, as well as two USB 3.0 and two USB 2.0 slots for an additional drive and other peripherals. Video output comes in the form of HDMI, and there's an integrated SuperMulti optical drive with disc burning.
Other specifications include an SD card reader, a 2-in-1 audio jack, and an on-screen display button, all of which are located within a "capsule-shaped" bay on the front of the device. This design is aimed at making it easy to access certain frequently-used slots and ports. Connectivity includes 802.11 a/b/g/n and Bluetooth 4.0.
The non-touchscreen version is priced at $699, with the touch variety being $799.
SOURCE: Maximum PC