Acer Windows Phone 8 devices not coming anytime soon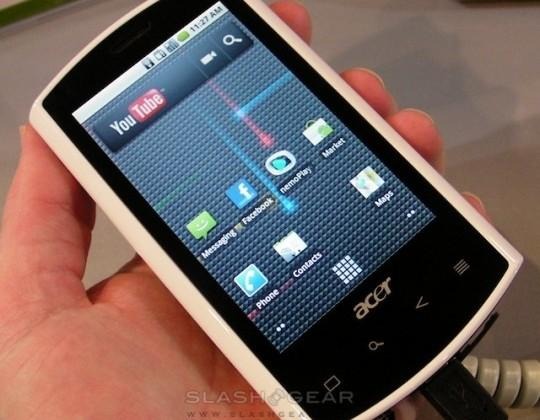 While we haven't seen a Windows Phone from Acer in quite a while, the company is at least interested. However, Acer had concerns about getting in on the Windows Phone 8 shenanigans. Specifically, they aren't yet convinced that Windows Phone 8 has the traction to create a lot of revenue for Acer, which is why they're sticking with Android at this point.
Speaking with Pocket-Lint, EMEA vice president for Acer's smartphone division Allen Burnes says that taking a bet on Windows Phone "is not the right decision this year," citing that volume and sales are important, and Android works for Acer right now, but from the look of things, the company will continue to evaluate the possibility of going Windows Phone.
Acer is waiting for Microsoft to grow Windows Phone before jumping on board, and it looks like Acer doesn't want to help make that happen, saying that they aren't going to build their brand for them. Burnes believes that it's up to Microsoft to sell its own products and market the benefits of such products with consumers.
Burnes mentions Nokia, saying that while the Finnish company is committed to Windows Phone 8, they're having to "build their own brand, as well as Microsoft's brand," which is holding them back some. If Nokia adopted Android for their smartphones, Burnes says that they'd be "dangerous" in the Android market.
Of course, this isn't too much of a surprise. Windows Phone 8 definitely is as mature as iOS or Android, but Microsoft is slowly making baby steps to get their mobile operating system up to where it needs to be. In the meantime, however, expect many developers and companies to not hop on board until Windows Phone 8 is at that point.
SOURCE: Pocket-Lint