Acer has a wide array of device updates and refreshes this week, all of which are being shown for the first time at IFA 2017. The three devices I'm rounding up here are the Acer Swift 5, the Acer Spin 5, and the Acer Chromebook 15. These devices add to Acer's already-expansive collection of versatile notebooks and 2-in-1 convertible products on the market today.
Acer Chromebook 15 – USB-C futuristic
The newest version of the Acer Chromebook 15 works with an FHD 1920 x 1080 display with a set of improvements to the already well-seasoned form factor. This version of the Chromebook 15 from Acer works with longer battery life than previous models, as well as an aluminum body that's both lighter and thinner than previous models. This version of the Chromebook 15 also has its own USB Type-C adapter.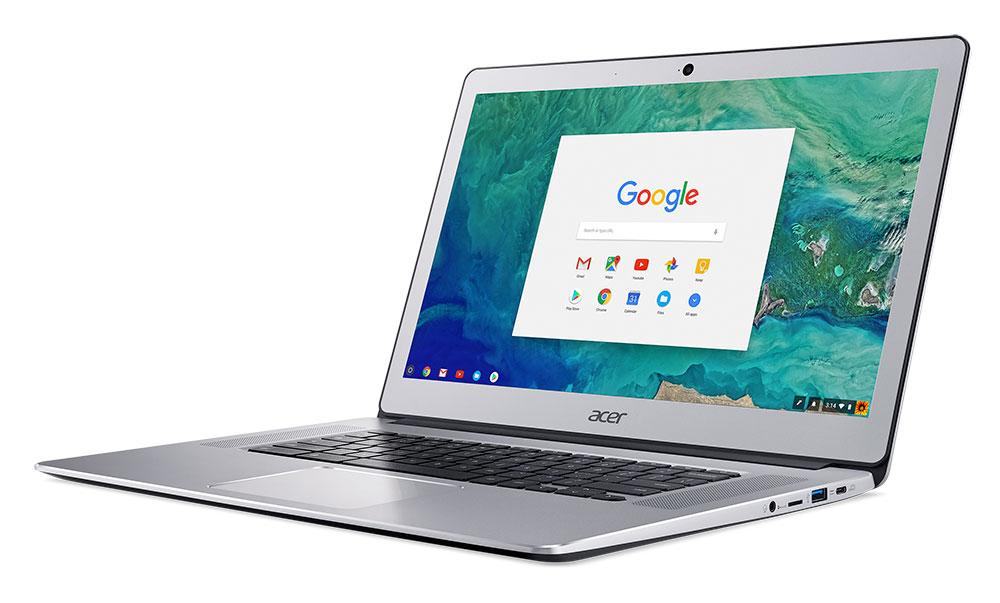 The Acer Chromebook 15 will soon be available with a touchscreen or without. It'll come to North America soon – to Best Buy and to Acer's online store – for $399.
Acer Spin 5 – transformer upgrade
The Acer Spin 5 is a convertible notebook with laptop, tablet, display and tent modes. This model has two main versions – one with a 13-inch display, and one with a 15.6-inch display, with an optional Active Stylus.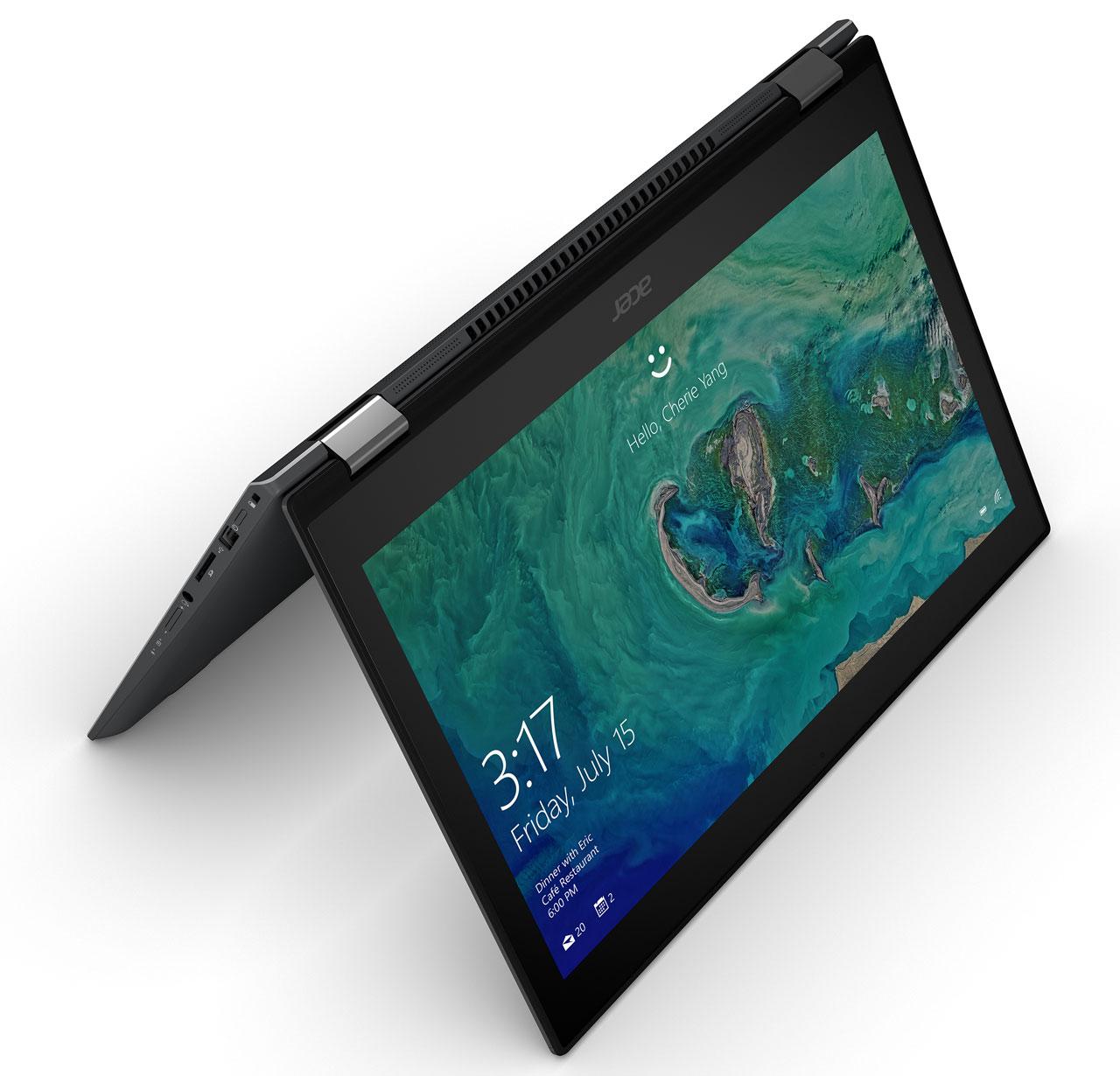 This Acer Spin 5 works with 13 hours of battery life and new 8th-gen Intel Core processors. The 15.6-inch model has the option of discrete NVIDIA GeForce GTX 1050 graphics.
The Acer Spin 5 will be available in North America starting in September. That's both the 13- and 15-inch versions of the device, both in North America through Acer online. These devices prices will begin at $799 USD.
Acer Swift 5 – tiny and light
The Acer Swift 5 is tiny. It's made with a chassis that's less than 2.2lb (1kg), made with a couple of rather-light materials. The top and bottom covers of this notebook are made with magnesium-lithium, while the palm rest is made of magnesium-aluminum.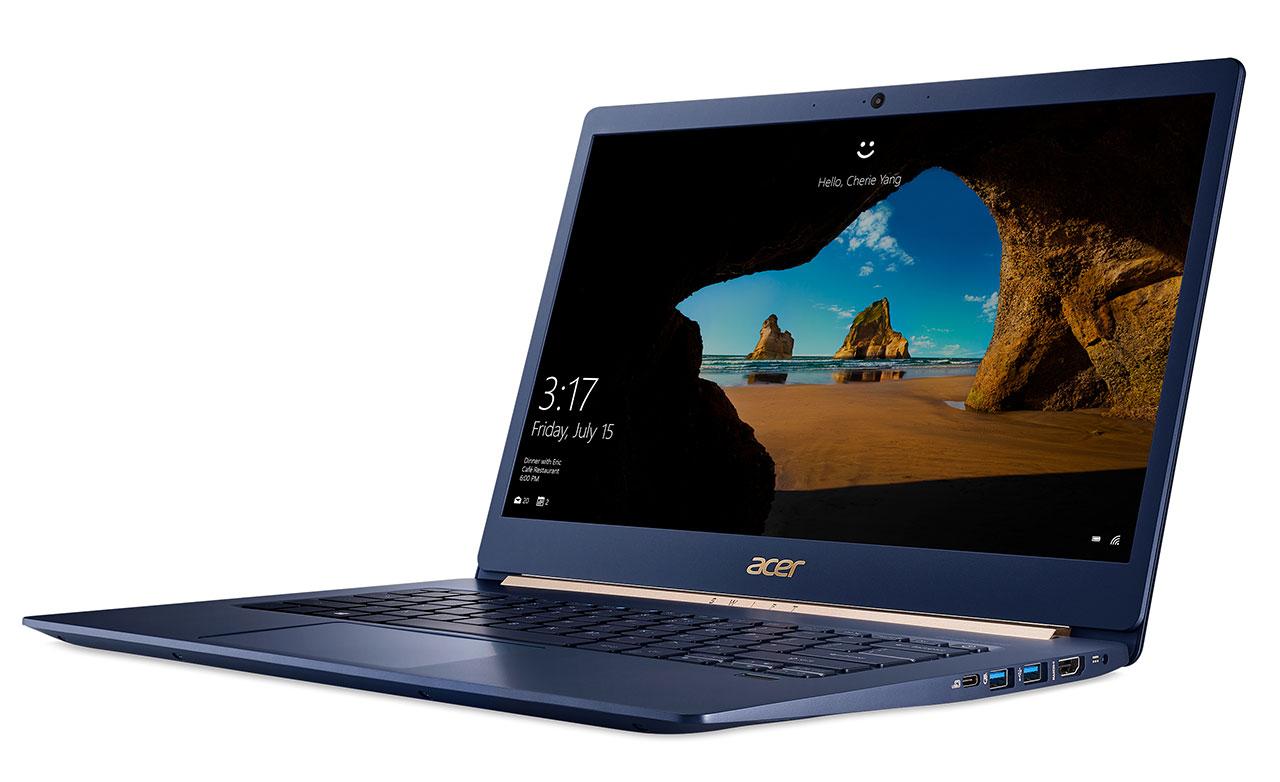 This notebook is made for short trips, coming with 8-hours of battery life. It's also running an 8th-gen Intel Core processor. The Swift 5 will be coming to North America this December. This machine will be available starting at $999.