Acer releases Veriton business desktops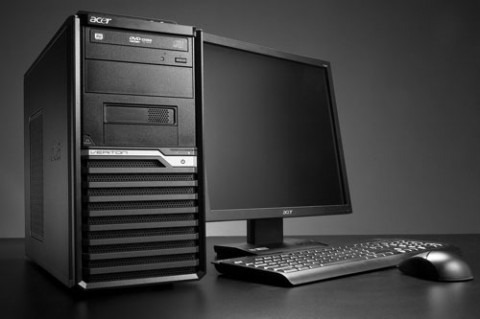 In the market for a new business desktop computer? Then, Acer might have your back. They just announced three new Veriton business desktops today and they feature a new design and offer improved cooling features.
Included in the announcement were the Veriton M265, M421G and the M670G. Included on all three is a new bezel that is hinged and modular, making for much easier access to the inside components, including the optical drives, and tool-free access to the HDD and PCI card.
The Veriton M265 features 2GB RAM, a 2.4GHz Pentium dual-core processor, a 160GB SATA HDD, Windows Vista Business, a PCI Express 2.0 x1, a x16 and two PCI v2.3 slots, plus a DVD burner. The Veriton M421G features a 2.6GHz AMD Athlon X2 processor, an ATI Radeon HD 3200 graphics card, an AMD 780G mainboard and more. Meanwhile, the Veriton M670G has 3GB RAM, a 2.66GHz Core 2 Quad processor, a 320GB SATA HDD, and an ATI Radeon HD 4350 Pro GPU. The M265, M421G and M670G are available now for $419, $439 and $899, respectively.