Acer R 14 Notebook Brings A More Traditional Convertible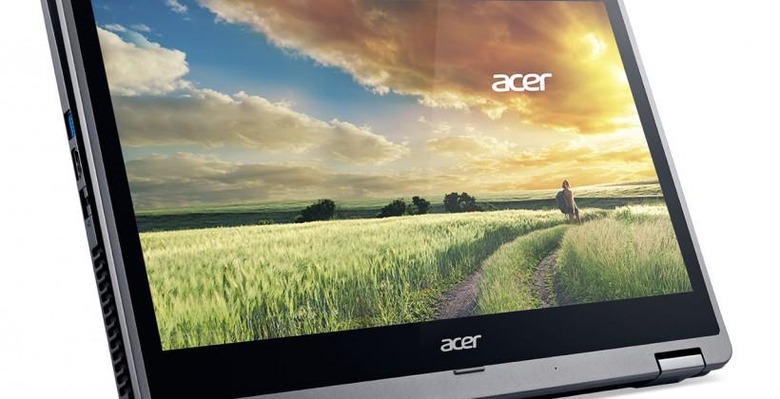 Just as the Acer R 13 line brings on six positions of transformation, the Acer R 14 line provides four. This is a slightly more "traditional" transforming notebook – that's a thing now – with a body that works with 360-degrees of freedom. One hinge, folding back as far as you please.
The Acer R 14 line works with four positions – Notebook, Display, Tent, and Pad Modes. Notebook is standard, keyboard down, display up. Display has the top folded back, keyboard under.

Pad is like a tablet, while tent allows you extra space along with the display behind held aloft for when you're on an airplane, for example, with very little space.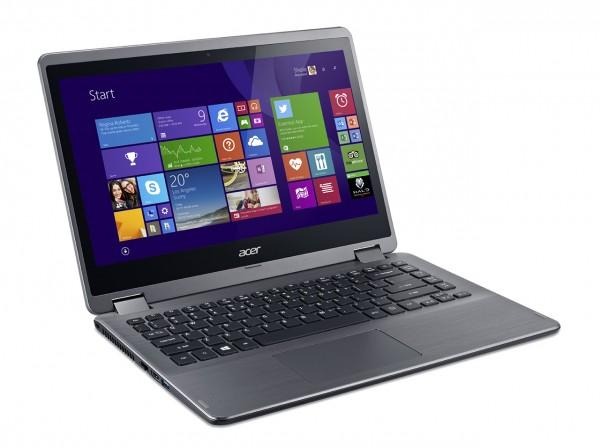 The Acer R 14 Series works with a 14-inch HD (1366 x 768) resolution display. Inside you'll find Intel Pentium, Core i3, i5, or i7 processors, and up to 12GB of memory. You'll also be able to configure your Acer R 14 Series notebook with NVIDIA GeForce 820m graphics if you do so please.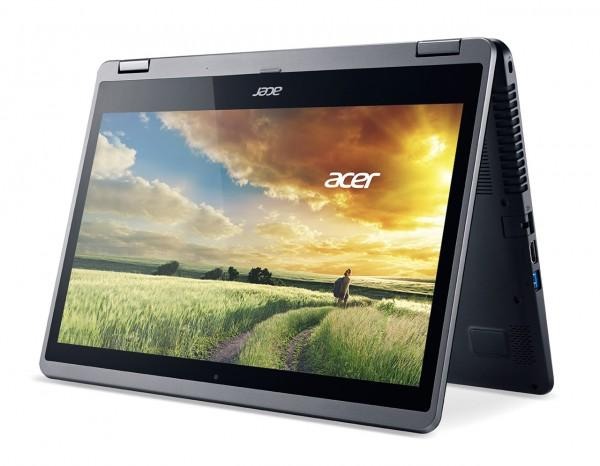 The Acer R 14 Series will be available starting in October in Pan America. Pricing begins at $599.99 USD in the United States, while you'll be paying 499 Euro for the machine starting in mid-October in EMEA. The device will also be available in Asia thereafter.