Acer Predator X is a beastly gaming PC shrouded in mystery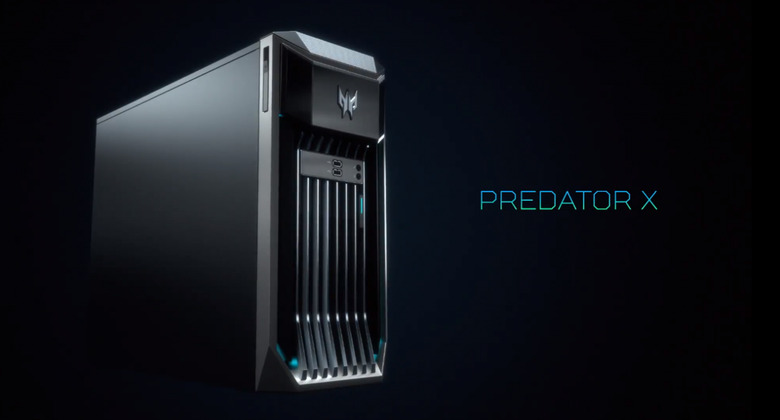 Acer has announced a ton of stuff at IFA 2018 so far, but one of its most interesting products has yet to be fully revealed. Today, the company briefly teased the new Predator X gaming PC, which sounds to be about as beastly as gaming PCs come. This isn't exactly your run-of-the-mill gaming rig either, as Acer has outfitted the Predator X with two Intel Xeon processors.
On top of that, The Verge reports that the Predator X will have a whopping 12 ECC DIMM RAM slots as well, and the teaser video you see below suggests that it'll house a pair of graphics cards. In short, the Predator X is going to be a monstrous rig with a lot of power – in fact, it sounds like it might be a bit overkill if you're only planning on using it to play games.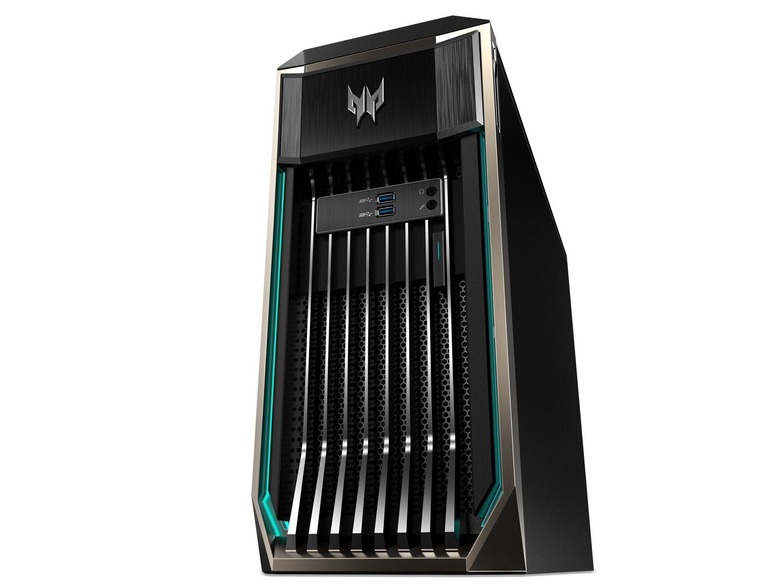 Of course, with PC gaming enthusiasts, there is no such thing as "too much," and it isn't hard to imagine Acer positioning the Predator X as a rig that can achieve 4K resolution at 60 frames per second in-game, assuming those graphics cards it's teasing are up to the task. If Acer plans to go all out with the GPUs in the same way it has with the CPUs and RAM, it's probably safe to assume that they will be.
That teaser video, however, suggests that this PC will be aimed at anyone who needs a lot of power, not necessarily just gamers. The video actually shows a few seconds of someone streaming, which is certainly an interesting angle for Acer to take. Many full-time streamers use two PCs at once – one for gaming and another to handle streaming duties – to make sure that their games run as smoothly as possible and that their various streaming programs have all the power they need. The Predator X could be a streamlined solution to that double PC set up, so don't be surprised to see Acer pitch this as a good machine for those who stream professionally.
One thing's for sure: the Predator X has definitely piqued our interest. There's no pricing or release date yet, but Acer apparently wants to release this beast at some point this winter. With all the hardware the Predator X is packing, we can almost certainly expect it to cost a ton of money as well, so stay tuned for that.