Shortly before CES 2019 kicked off, Acer unveiled two new gaming laptops in its Predator line: the Triton 900 and the Triton 500. We were able to snag some hands-on time with the more traditional-looking laptop of the two, the Triton 500. Though the Triton 500 may not have the unique design of the 900, it still sounds like it's going to pack quite a punch despite its relatively slim build.
Gaming laptops are usually pretty beastly machines, or at least that's what they've historically been. Lately we've been seeing notebook manufacturers trying to cut back on the size of the gaming laptops, and the Triton 500 serves as one of Acer's attempts at doing just that. At 17.99mm thick and 4.6 pounds, the Triton 500 is still a fair bit heftier than something like an ultrabook, but that's pretty good as far as gaming laptops are concerned.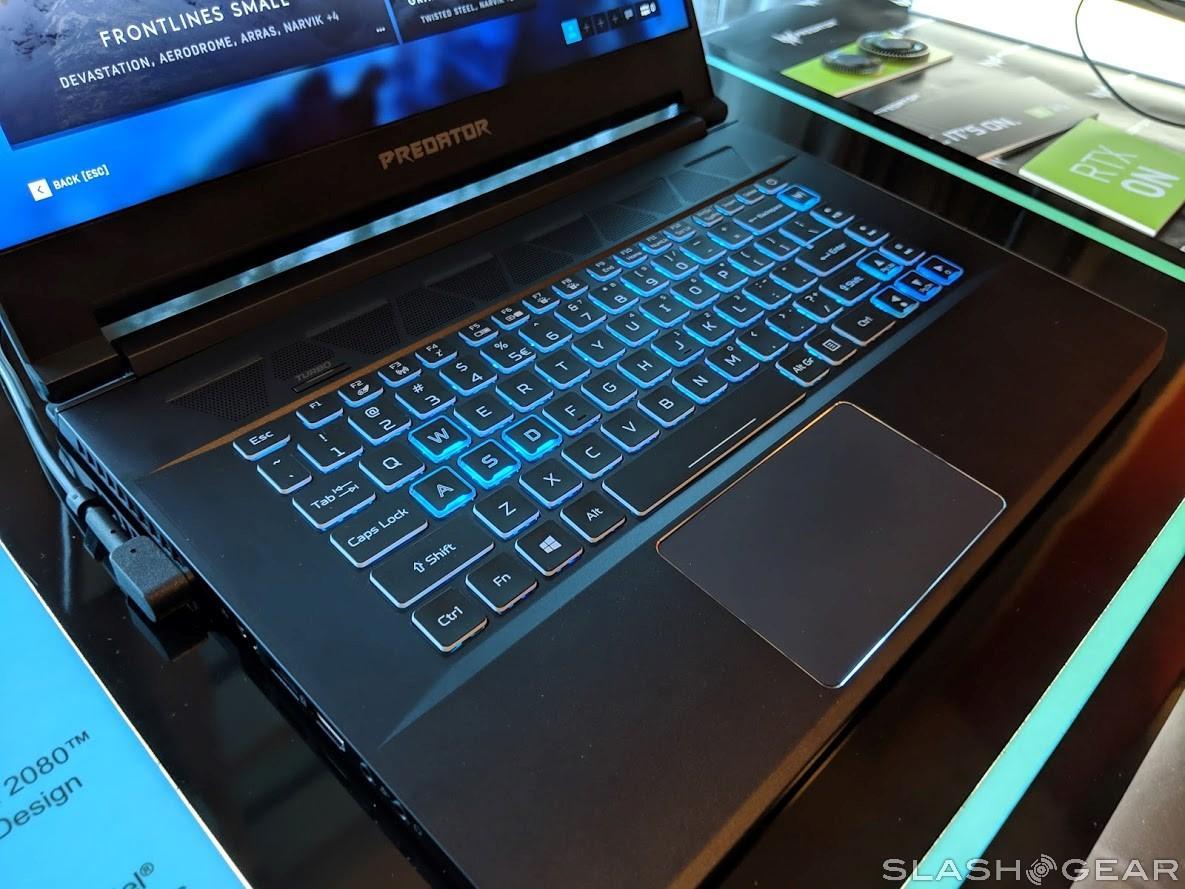 In person, the Triton 500 looks like a sleek machine, thanks in part to the slim bezels that surround its 15.6-inch 1080p display. It's worth pointing out that the Triton 500 features a 144Hz display – something gamers like to see – that also supports NVIDIA G-Sync, so as long as you're okay with keeping resolution at 1080p, you'll have a pretty solid gaming display at your disposal.
On the inside, the Triton 500 uses Intel's 8th-gen processors up to the Core i7 and an NVIDIA GeForce RTX 2080 Max-Q GPU. Though the 2080 Max-Q likely won't be as powerful as a standard RTX 2080 due to its focus on energy efficiency, it still should be a more than capable graphics card for laptop gaming. Later this year, Acer will even launch a PredatorSense mobile app for Android and iOS that will allow users to manage Triton 500 features like overclocking, fan speed, and lighting remotely.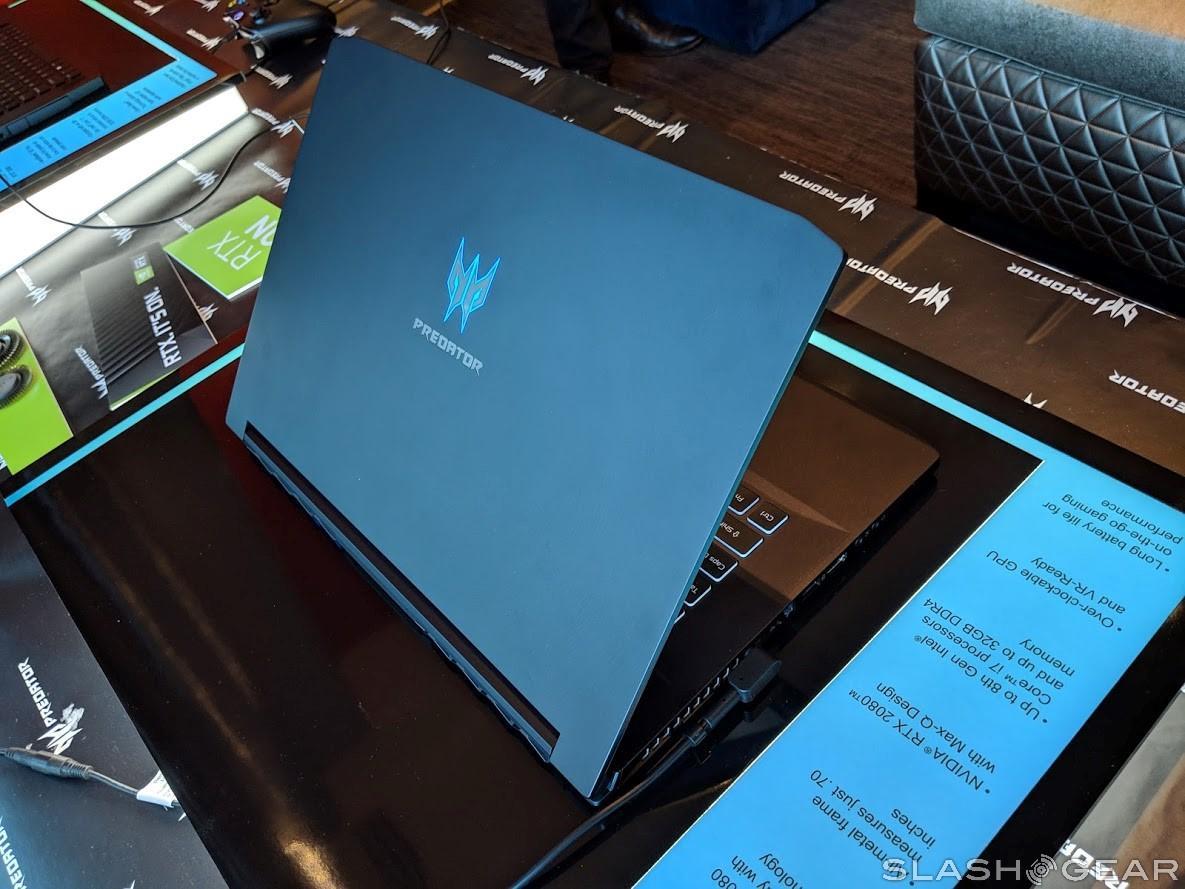 Seeing the Triton 500 in person confirms that we aren't really missing out any ports despite this focus on slimming things down, as the laptop offers multiple USB ports, Ethernet, and even HDMI. We'll see the Triton 500 launch in March with a price tag that starts at $1,799 and goes up from there depending on the configuration you choose. Be sure to check out our CES 2019 hub for more from the show floor!