Acer Predator ASG7710-A41 gaming PC shows up in Japan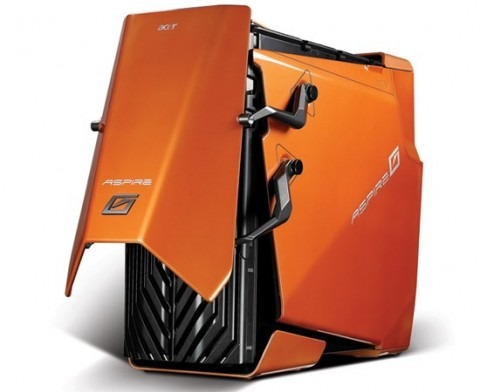 Acer Japan have announced a new version of their Predator desktop gaming PCs, the ASG7710-A41.  Fitted with Intel's 3.06GHz Core i7-950 processor, 6GB of DDR3 memory (with up to 12GB supported) and twin NVIDIA GeForce GTS 250 1GB video cards, the Aspire G Predator comes bundled with Acer's G15 keyboard and G9 mouse.
There's also Intel's X58 Express chipset, a 1TB 7,200rpm SATA hard-drive and a Blu-ray drive.  Ports include eleven USB 2.0, two eSATA, four DVI-D outputs and two gigabit ethernet, together with a multi-format memory card reader.  It'll all be squeezed into Acer's "distinctive" Predator casing, complete with articulated front panel.
No word on specific release dates, not whether it will cross over to the US or Europe from Japan, but we wouldn't be surprised to find out that was the case.  When it does drop, it'll be priced at 259,800 yen ($2,717).
[via Akihabara]