Acer Liquid Zest Plus launch date set for July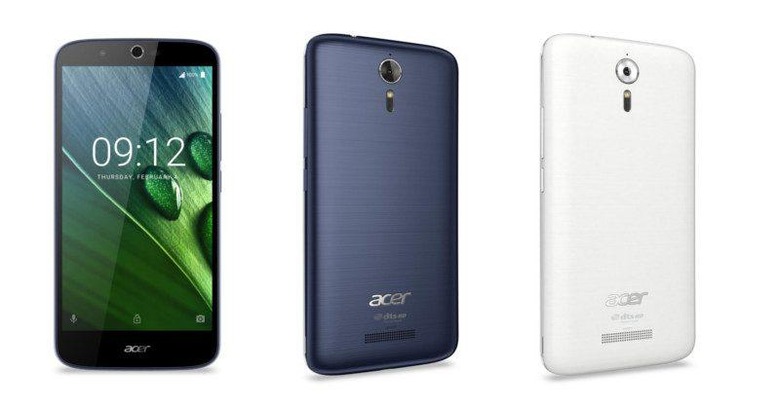 It's been over a month since Acer actually took the veils off the Liquid Zest Plus and now it is finally saying when and how much you'll have to pay to get it. That all starts in July and for a measly $199, far below our expected $250. Those looking for a large battery at a manageable size might want to take that month-long wait. That is, if they could live with the Acer Liquid Zest Plus' other hardware specs, which, as you might guess from the price, might not be all that much.
Acer is actually still playing coy with the exact specs of this budget smartphone. What we've heard from last time was a MediaTek processor, 2 GB of RAM, 16 GB of storage, and a 5.5-inch 720p HD screen. It's pretty much standard fare for a mid-tier smartphone, but the Liquid Zest Plus does have a few aces up its sleeves to balance things out.
Most notable is the battery, which is an overwhelming 5,000 mAh pack. Acer promises at most 3 days of battery life on standard usage. There are admittedly some smartphones that do reach that mark or might even exceed it, but how many of those come at a relatively handy 5.5-inch size? Acer claims that the battery can be charged to 50% in less than an hour, with the supplied charger, of course. It doesn't say what technology it uses for that rapid charging, though.
Another claim to fame is its camera, though we need to first see real-world samples to verify. While the 13 megapixel sensor might not sound much, Acer is product of the Liquid Zest Plus' "hybrid tri-focusing system". It's not actually new technology but a combination of three common AF systems, each one kicking in under different circumstances. Phase detection AF works in bright daylight, Laser AF in dark, short distance scenes, and Contrast AF for other low-light situations.
The Acer Liquid Zest Plus goes on sale in North America and EMEA region in July, priced at $199 and 199 EUR, respectively. Color choices include Moroccan Blue and Andes White.