Acer Liquid A1 hands-on shows new UI, nifty status LEDs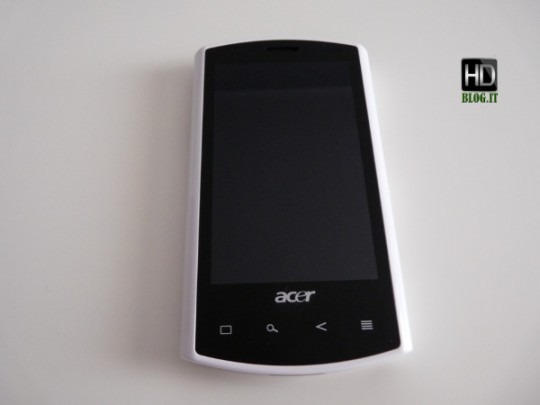 Acer's Liquid A1 Android smartphone may have Snapdragon under the hood, but that's not enough to keep us happy these days.  We also like to see a custom UI, and from the early details coming out of HDBlog.it it looks as though Acer have done a little – though not a lot – to tweak OS 1.6 Donut.  In fact, we're more excited by the little status LEDs they've embedded into the top edge of the Liquid, to show whether you have new messages and what the battery status is.
Acer have added some Facebook sync to the Android contacts app, like HTC and Motorola have done with Sense and MOTOBLUR respectively, and there's a new navigation interface too.  In the connectivity pane there are new icons and controls for things like 3G, WiFi and Bluetooth, and they've added a desktop control bar for easier access.
What we're still hoping to hear is how fast the Liquid A1 runs, considering it's the first Android device we've officially seen with a 1GHz processor.  That may have to wait a little while, though, so for now we'll make do with these live shots.