Acer, Lenovo to launch quad-core Tegra 3 Android tablets early next year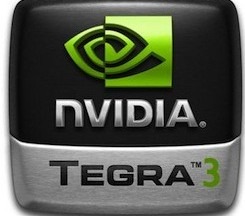 Rumors have surfaced that Acer and Lenovo are launching their quad-core Tegra 3 tablets running Android 4.0 (Ice Cream Sandwich) in the first quarter of 2012. While the companies haven't specified what models they're going to launch, Digitimes suggested that Acer's Iconia Tabs, the upcoming Lenovo tablet, and a future Samsung Galaxy Tab would all be unveiled at CES, or Mobile World Congress next year. The tablets are expected to be priced between $459 and $599, which would put them essentially in direct competition with the iPad.
Though the new quad-core tablets should be much more powerful than their dual-core predecessors, the new generation may not fare much better against Apple's upcoming iPad 3, sources say, as they potentially wouldn't be "fundamentally different than their predecessors and would be trading mostly on their speed". The sources also speculate that "since non-Apple players' machines have no advantage to compete against Amazon or Apple's tablet PC devices, non-Apple players will together account for only 10-15% of the total tablet PC market." Ouch, the iPad is indeed still king.
The sources also noted that even though these players' performance in the dual-core tablet PC competition were not quite as good as they'd want it to be, they'll continue to advance and launch new quad-core devices to defend their brands, especially since they have the advantage of sheer numbers (Apple makes what, only one single tablet model?) and a mobile tablet operating system that keeps on getting better and better with every new revision (Ice Cream Sandwich just on the horizon).
[via Digitimes]