Acer intros USB-powered Pico Projector that fits in the palm of your hand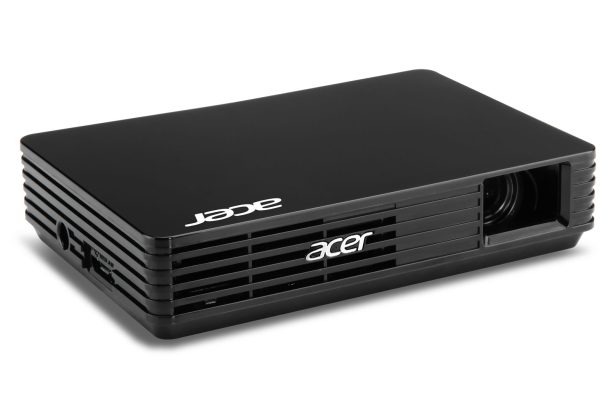 Acer's latest projector was finally released today for those keeping an eye out on the pico projector market. This palm-sized USB-powered projector has more than just its small size going for it too. Announced at CES and released today for $259 we have all the specs and more below for those interested in powering presentations with nothing more than a USB port on their Acer laptop.
The Acer C120 Pico Projector is available today, weights just 6 ounces, and will literally fit in the palm of your hand. Being powered by nothing but a USB cable, or optionally a power outlet this is as portable as they come. Acer has conveniently also made it so the C120 can be powered by the AC adapter that comes standard with all of their laptops.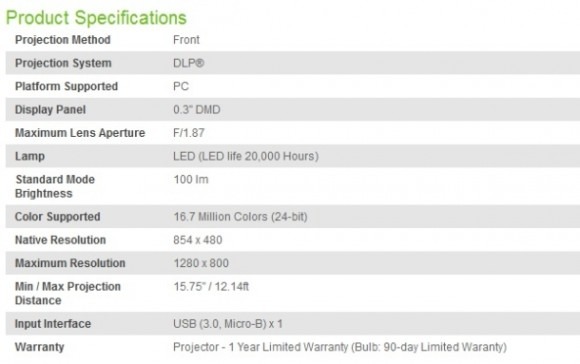 The Acer C120 has a quick start bulb, and offers around 100 lumens of brightness. It's worth noting that if you use the USB power option and not a power outlet, you'll only get around 75, but that should still be plenty for a quick presentation or meeting. As you can see from the spec sheet above it offers a 1280 x 800 resolution, USB 3.0, and micro-USB.
You can get the all new mini-sized Acer C120 today from the Acer Store.
[via CNET]