Acer Iconia B1-A71 budget tablet announced to challenge Nexus 7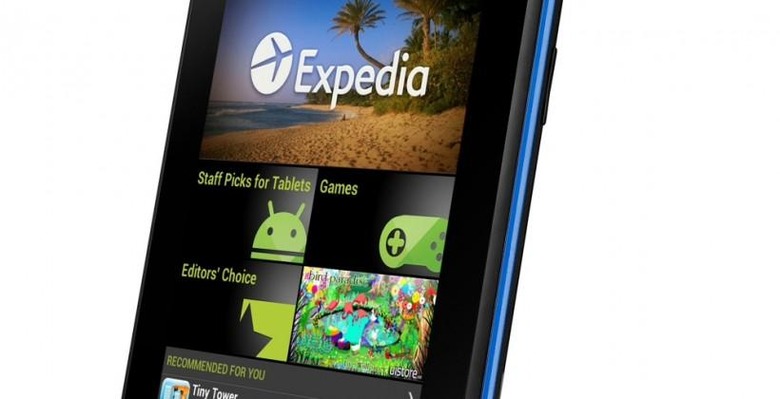 Just as the prophecies foretold, Acer has revealed the Iconia B1-A71, a new budget tablet that seems to serve as the company's answer to the wildly popular Nexus 7. We've been hearing for a while that Acer was working on an inexpensive 7-inch tablet, and today that device was officially revealed. As you might expect, the Iconia B1-A71 isn't the most powerful tablet on the block, but its decent hardware and budget price might be enough to bring consumers flocking.
Just as we heard prior to this announcement, the Iconia B1-A71 will come equipped with a dual-core MediaTek processor (MTK 8317T) clocked at 1.2GHz, which is working in tandem with just 512MB of RAM. The tablet sports a 7-inch WSVGA touchscreen that's displaying at 1,024x600 resolution, so we're getting a bump down in resolution as compared to the Nexus 7's 1280x800 display.
If there's one thing particularly exciting about the Iconia B1-A71, it's the fact that it has a microSD slot, so you'll be able to add more memory if the 8GB that's on board out of the box isn't quite enough. The Nexus 7 quite famously doesn't have a microSD slot, so users are stuck with whatever internal memory their tablet ships with. The Iconia B1-A71 will also be running Android Jelly Bean (Acer didn't specify the exact version), which is another plus.
Users will have a relatively beefy 2,710mAh battery to power their Iconia B1-A71, along with Wi-Fi 802.11 b/g/n, Bluetooth 4.0, and GPS making the list of wireless connectivity options. Acer hasn't announced when its new tablet will be launching, but it does say that the B1-A71 will be available at a starting price that comes in under $150. We'll have to wait for more details, but for now, just know that Acer's budget 7-inch tablet is real. Stay tuned.