Acer Iconia B1-720 7-inch Android tablet is slimmed down and faster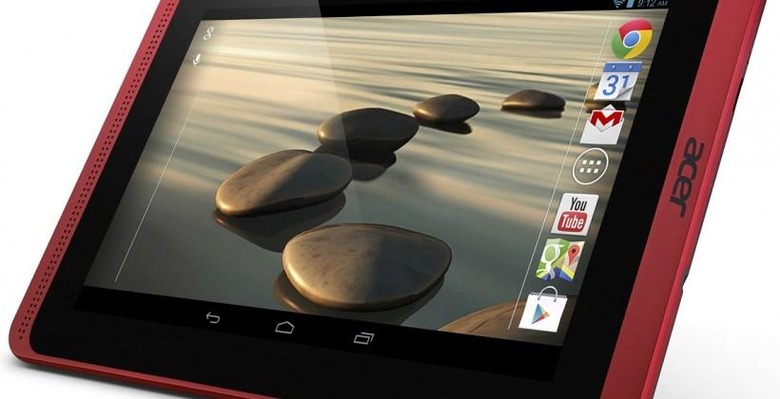 Joining the newly announced A1-830 tablet is the new Acer Iconia B1-720, a smaller 7-inch tablet that is otherwise fairly similar to its larger A1 sibling. As with the A1, the Iconia B1-720 offers Jelly Bean and the promise of both high performance and battery life. Rather than the aluminum design, however, the B1 makes things a bit more classy with a textured and silky finish.
The Acer B1 tablet features a dual-core 1.3GHz processor and 1GB of RAM, and whilst internal storage space comes in at 16GB, there's a micro SD expansion slot with support for up to 32GB. The software is Android 4.2.1 Jelly Bean, the same loaded on the new Iconia A1, and as always, performance is promised to be solid and smooth for activity ranging from Web browsing to mobile gaming.
Acer is aiming this particular model at families, those new to the world of tablets, or as an offering for those who don't want to give their kids access to a more expensive slate. This is the third-generation of the B1, clocking in as slimmer than the previous model with a boost in performance and a promise for better sound. There's a single speaker, as well as a microphone and front-facing camera, the resolution of which wasn't detailed.
Connectivity is basic with WiFi, and a tablet is being sold separately for this latest B1 model. The front portion of the tablet will be available in red and grey, while the cover will be available in multiple unspecified colors that doubles as a stand. The tablet will be available from retailers later this month for $129.99 USD and CAD.