With the Acer H7, Acer is jumping in on the USB-C party with what may be the first USB Type-C monitor to be released to the public for sale. What we're doing today is having a peek at what its panel looks like. Here at CES 2016, we're having a peek at this monitor as it's connected to both USB-C and HDMI cables – for power and video. What's great about this monitor is that, while it works with USB-C for video, you can also roll with a slightly more universal (for now) bit of video connector.
Two of the H7 USB-C capable series will be released in February, and this is the larger of the two. There's a 25-inch monitor, and a 27-inch monitor, both with HDMI 2.0 and USB Type-C connectors for input. When you plug a USB-C cord in for video (from your laptop, tablet, or smartphone), you're also sending power to that device, so do wont ever need a separate power cord to do this.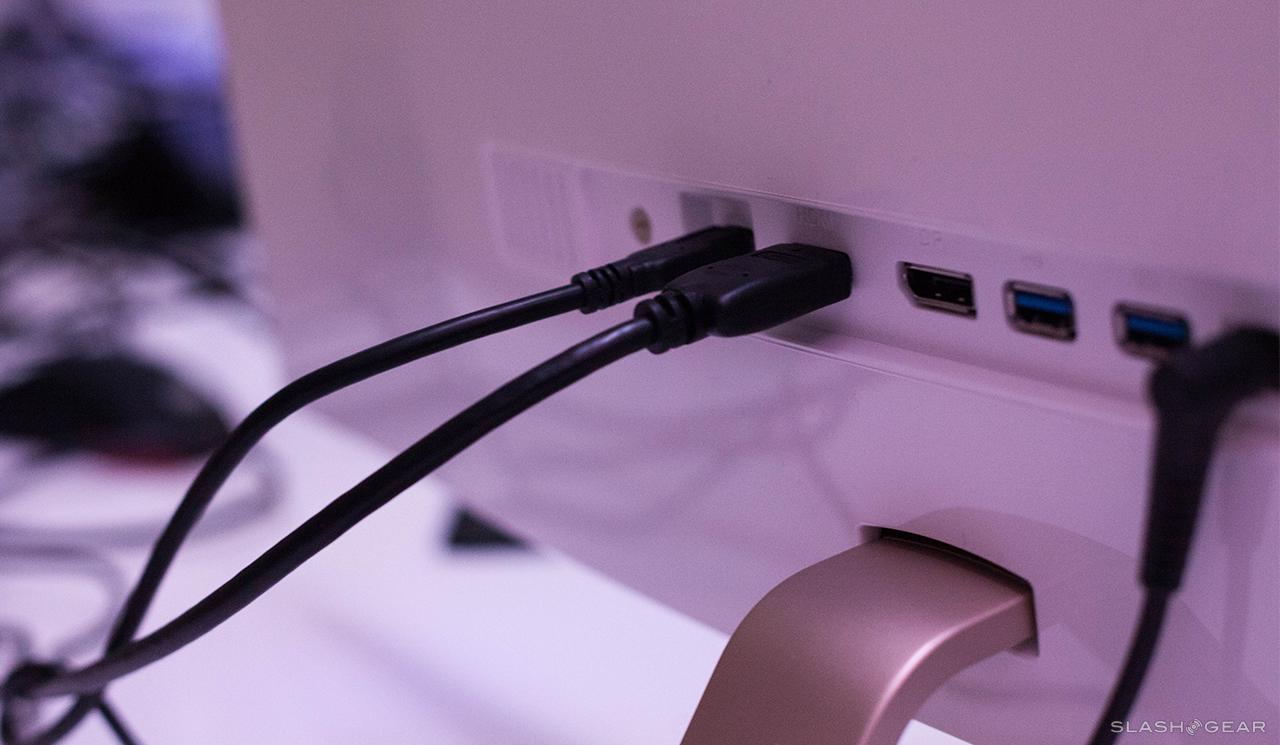 Just as a reminder here, I'm using the terms "USB-C" and "USB Type-C" interchangeably because they're exactly the same thing. They're literally two different terms for the same technology.
This monitor has a slick gold/champagne color casing, and that's it! Chances are we'll see an alternate, slightly blacker edition, but for now it's this color or nothin.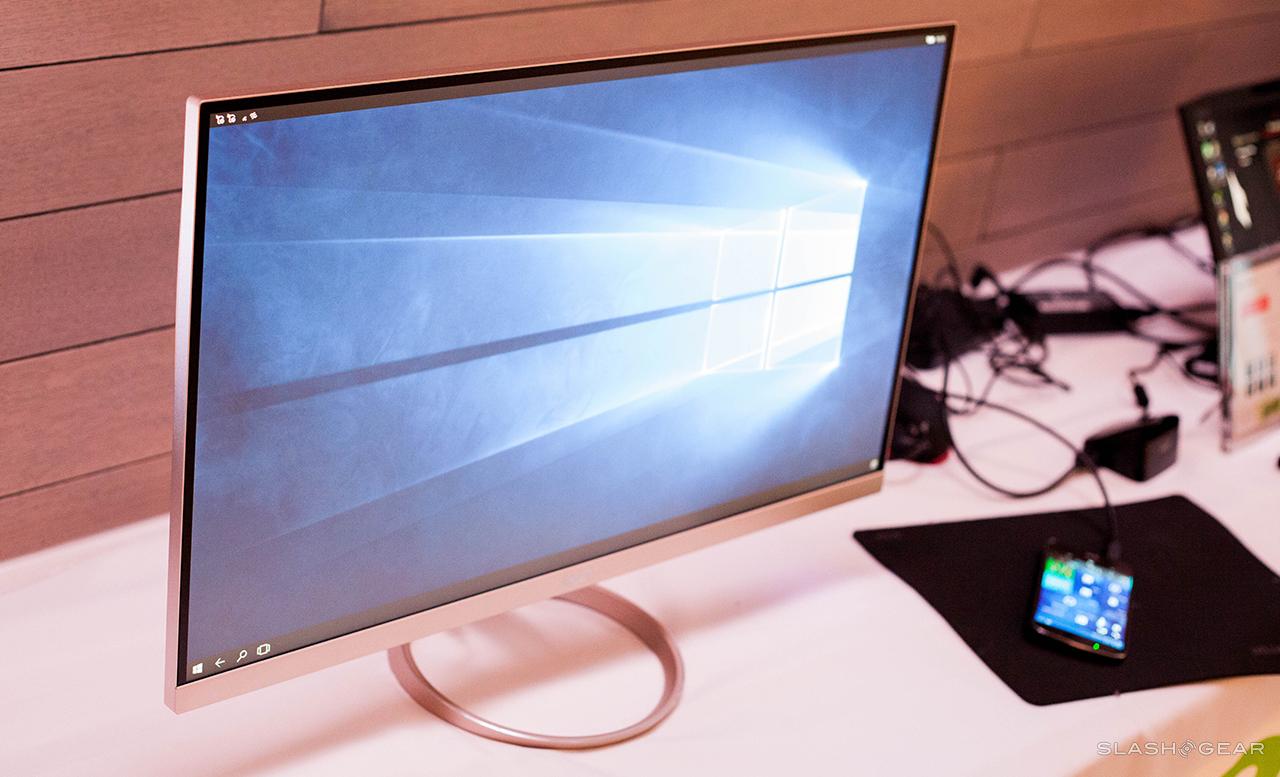 Inside you've got 100% sRGB gamut and 6-axis color adjustment abilities on a Quad HD, IPS panel. The display, Acer says, is "frame-less", and they're nearly correct. It's so very, very close to being frameless.
Acer H7, the world's first USB-C monitor
There's a built-in blue-light filter here as well, and DTS Sound audio enhancements. That means there are speakers inside, too, as you may have guessed.
NOTE: The model we're looking at here is H277HU.
This 27-inch H7 series monitor with USB-C and the 25-inch H7 series with USB-C will be made available in February starting at $499.99 USD. When you seek one out, make certain you're looking for the USB-C version, not a previous-release H7 (because they exist without USB-C, too).
Photos by Chris Scott Barr