Acer H7 is world's first USB Type-C monitor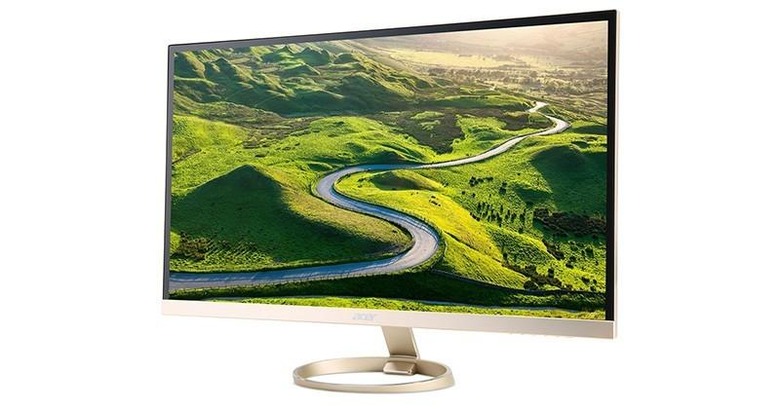 If you've been waiting for some new devices to actually take advantage of the new USB Type-C connector, then you're in luck. Today at CES, Acer unveiled a bunch of new monitors. And one series is set to put those Type-C connectors to good use.
Today, Acer unveiled their new H7 series of monitors, which they tout as being the world's first to support USB Type-C. The monitors feature the same premium ZeroFrame design and brushed metal stand that are already familiar to the H7 line. The biggest change comes to the way you're connecting your monitor.
The two new additions to the line are 25 and 27-inch monitors that sport WQHD (2560 x 1440) resolution. Both feature HDMI 2.0 and USB Type-C connectors for input. However, should you choose the Type-C connector, you'll be able to not only see the display from your device, but if you're using a phone or laptop, you'll be able to charge them at the same time, with just that one cable.
You'll also find that the H7 line supports 100 percent of the sRGB gamut, which means that you're able to get the most accurate color possible. The updated H7 line will be available in February, with prices starting at $499.99.