Acer GD235HZ LCD Is Ready For 3D Gaming And Movies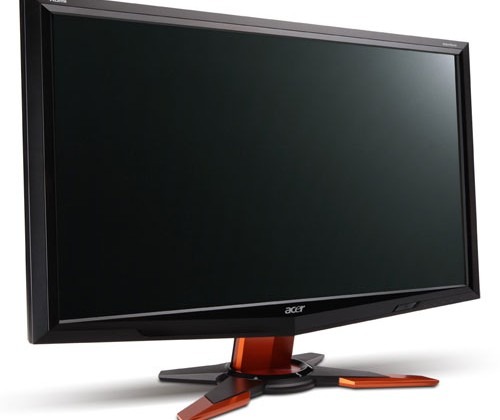 We are at the precipice of a 3D content explosion in the tech world today. I am sure there are lots of gamers and movie fans out there who have wished for years that quality 3D content could be had in the home. I know I have since I played all those junky 3D games that came with red and blue lens glasses as a kid. We are finally ready to get quality 3D games and films and Acer has a new LCD for computer users that is ready to show you that 3D content.
The LCD is called the GD235HZ and is a 23.6-inch LCD that has a 120Hz refresh rate and is ready to be used with the NVIDIA 3D Vision active 3D glasses. The screen has a native resolution of 1920 x 1080 and a 0.2715 pixel pitch. I would rather see a native resolution of 1920 x 1200 for gaming, but that resolution is getting increasingly rare in consumer monitors.
Other features of the LCD include a 2ms response time, a native contrast ratio of 1000:1. The screen has a dynamic contrast ratio of 80,000:1 and a brightness of 300 cd/m2. The screen is capable of showing 16.7 million colors and has HDMI, DVI, and VGA inputs. The MSRP for the LCD is $399.99 and it will ship this month.