Acer Debuts Iconia Tab A510 Olympic Games Edition Tablet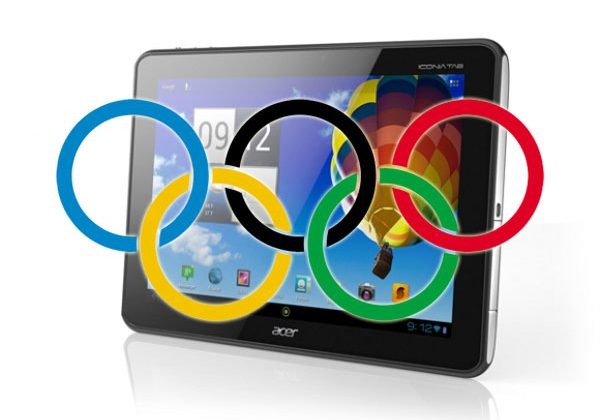 Acer is getting ready to help celebrate the Olympic Games in London this summer with the unveiling of a special version of the Iconia Tab A510. The special version is called the Iconia Tab A510 Olympic Games edition. The special edition has the Acer and Olympic logos and will come in black or silver colors. The tablet also has a 15-hour battery life for all day use on the go.
The tablet uses the Nvidia Tegra 3 quad core processor and the 15-hour battery has 9800 mAh of power. That quad core Tegra 3 processor also has a fifth companion core that handles low-power tasks like music playback and active standby tasks. The tablet runs Android 4.0 Ice Cream Sandwich and ships with mobile productivity apps installed including Acer Print for wireless printing, which is compatible with 87% of the brand-name printers on the market.
Other productivity apps include Polaris Office, which is optimized for tablet use on the go. The tablet also features Dolby Mobile 3+ technology with 5.1 HD sound output. The tablet will be available starting in March at an undisclosed price.