Acer debuts AS8940G-6865 Core i7 quad core notebook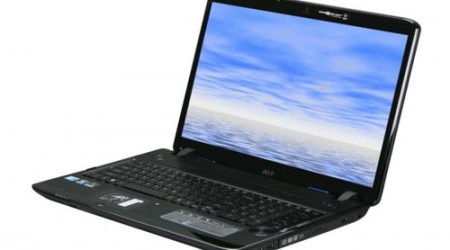 Acer has pulled the wraps off a new notebook computer today that is running the Intel Core i7 Quad 720QM CPU. The machine is called the Acer Aspire AS8940G-6865. The machine also uses the new Windows 7 operating system and has tons of other features.
The notebook has an 18.4-inch widescreen LCD with a resolution of 1920 x 1200. The screen is LED backlit as well. Other features include a built-in Blu-ray drive and graphics are via NVIDIA GeForce GTS 250M. The media control interface of the notebook is touch-capacitive and the keyboard is backlit for ease of use.
The notebook also has 4GB of DDR3 RAM and 500GB of storage. The Blu-ray drive doesn't burn Blu-ray media but will burn DVD media. Power is from an 8-cell lithium-ion battery and the machine has Dolby Home Theater Audio sound and five built-in speakers. Acer packed lots of features into the machine for a price of $1,349.99.