Acer DA241HL Android-Powered Multitasking AIO Rocks A 24-Inch Screen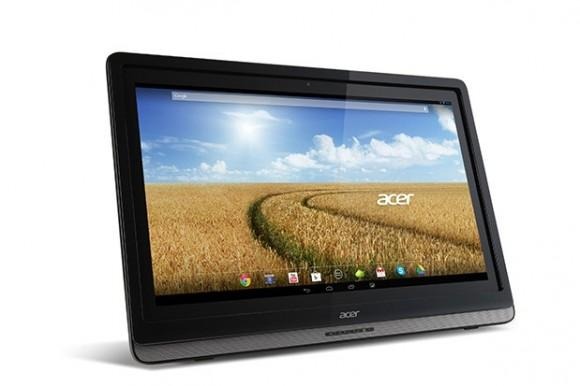 Acer has unveiled interesting all-in-one computer that fans of the Android operating system may find very interesting at IFA 2013 today. The all-in-one machine is called the Acer DA241HL and it is billed as the first 24-inch Android AIO to support multitasking, web browsing, gaming, and video with a couple caveats to Acer's claim.
Those caveats include that the machine is the first Android 4.2 all-in-one to support multitasking, web browsing, gaming, and video featuring an Nvidia Tegra 3 quad-core processor. Acer says one of the benefits of having an all-in-one computer running the Android operating system is that users have a world of exciting games and affordable productivity solutions to choose from. All 700,000+ apps on the Google Market are able to work on the all-in-one.
The DA241HL promises a simple and convenient user experience and the ability for content to be synchronized across multiple Android devices. Acer also says that the processor inside the all-in-one has enough power to support the top games currently available on Google Play including some of the most popular emulated games available.
The machine also supports a personalized experience for each member of the family allowing for customized settings and apps for up to five users. The all-in-one also supports MHL connectivity allowing content to be viewed from your smartphone on its larger 24-inch screen. Acer also designed the DA241HL to be used with the standard Windows 8 PC using a HDMI port or USB cable as a two-point touch display. Pricing and availability for the DA241HL are unannounced at this time.
SOURCE: Acer