Acer Chromebook Tab 10 leads the way on Google's education quest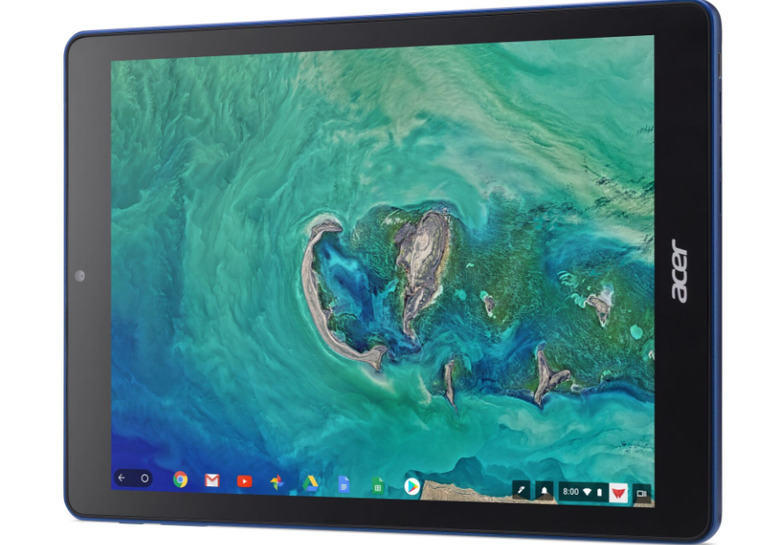 Education has become a pretty big topic in recent weeks. Tomorrow, Apple will host an event in Chicago where it's expected to announce new education initiatives, along with a low-cost iPad meant for use in the classroom. Never one to be outdone, Google is doubling down on its educations efforts today, and it's recruited Acer to the cause.
Say hello to the Acer Chromebook Tab 10, which both companies are quick to point out is the first educational tablet designed to run Chrome OS. Meant to cover a wide range of K-12 students, the Chromebook Tab 10 attempts to offer the best of both worlds – that is, it'll boast the perks of Chrome OS in a package that's easy to use and carry around.
The Chromebook Tab 10 is outfitted with a 9.7-inch QXGA display (2048 x 1536), which translates to 264 pixels per inch. The tablet also sports a 2MP camera on the front and a 5MP camera on the back, and while it may not seem like students using the tablet in an educational setting would need cameras, they can still come in handy for things like Hangouts chats with partners on a group project.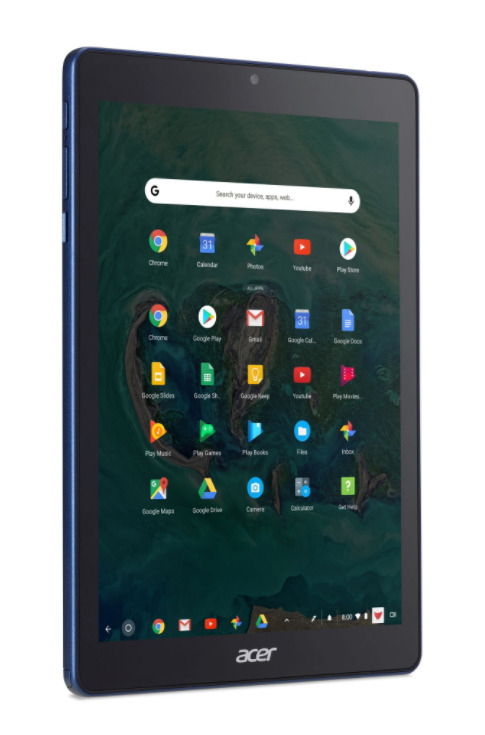 The Chromebook Tab 10 is said to last 9 hours on a single charge, and since it's running Chrome OS, Acer assures that IT administrators will be able to manage these tablets just like they would any other Chromebook their school uses. The tablet will support multiple user sign-in, meaning that it can be shared among various students throughout the day, with each student's information saved to Google Drive.

Making the deal sweeter for educators is that each tablet ships with a Wacom EMR stylus, which students can use to take notes or sketch up project ideas. Acer even expects to add support for augmented reality at some point down the road, which could make this tablet all the more useful, specifically in science classes like biology or astronomy.

Perhaps the most exciting thing about the Chromebook Tab 10, though, is its price, which will be $329 here in the US. That will almost certainly be competitive with whatever price point Apple chooses for this rumored low-cost iPad, so Google and Acer are looking to take the fight to Apple before it even gets the chance to announce what it has in store for the classroom.
We'll see the Chromebook Tab 10 launch in April here in the US, perhaps putting even more pressure on Apple to get its education products out the door. With products from Google and Microsoft dominating classrooms these days, the fight for the education market is Google's to lose, so it's comes as little surprise that we're seeing it go on the offensive before Apple can even make its announcement. We'll see if Apple can make things interesting soon enough, as its education-focused event is scheduled to kick off tomorrow, March 27, at 10 AM Central.