Acer Chromebook Spin 13 priced up to give Google's Pixelbook competition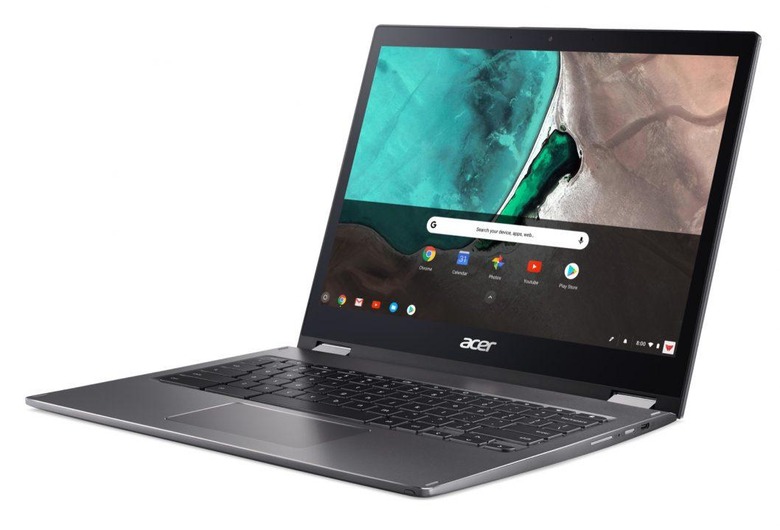 Acer has priced up its latest Chrome OS notebooks, with the Chromebook 13 and Chromebook Spin 13 headed to the US and Canada in September. The two notebooks, running Google's cloud-centric OS, will be targeting a more premium segment of the market than some of Acer's other Chromebook hardware.
In doing so, Acer is making an attempt to ween business users off the Windows notebooks that have traditionally been the status quo among the enterprise crowd. To sweeten the allure, the Chromebook 13 and Chromebook Spin 13 each have a full all-aluminum design, paired with a 13.5-inch Full HD+ 2256 x 1504 resolution display. That uses a less-common 3:2 aspect ratio, rather than the more consumer-focused widescreen, which many find more useful for editing documents.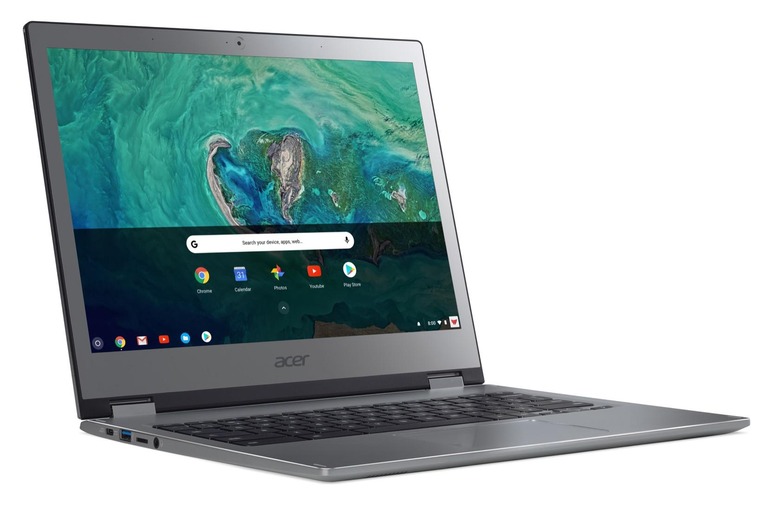 The Chromebook 13 (CB713-1W) is the traditional notebook design of the two. In its most inexpensive form, it has an 8th generation Intel Core i3-8130U processor, paired with 8GB of LPDDR3 memory, along with 32GB of eMMC storage. That will set you back $649.99 in the US, or $899.99 CAD in Canada.
Stepping up, the higher-spec version of the Chromebook 13 has an 8th generation Intel Core i5-8250U processor, though sticks with the same RAM and storage. It's priced at $749.99 in the US, or $1,029.99 CAD in Canada.
As for the Acer Chromebook Spin 13 (CP713-1WN), that has a convertible form-factor. The 360-degree hinges allow the display to be folded around into different angles, including an easel-orientation, and a full tablet. The display is a touchscreen, and comes with a Wacom digital stylus for note-taking and sketching. Unlike many current pen-enabled notebooks, there's a silo built into the body of the Chromebook Spin 13 to store the pen when it's not in use.
Three different versions of the Chromebook Spin 13 will be offered. The entry level, $749.99 US / $1,029.99 CAD version has an 8th generation Core i3-8130U process, 8GB of LPDDR3 memory, and 64GB of eMMC storage. Stepping up, there's a version with the same memory and storage, but a Core i5-8250U processor, for $849.99 USD / $1,149.99 CAD.
Finally, the flagship spec uses the Core i5-8250U processor with 16GB of LPDDR3 memory and 128GB of eMMC storage. That's priced at $949.99 USD / $1,299.99 CAD.
Either way, you get diamond-cut styling around the matte aluminum casing. The touchpad has a Gorilla Glass topping for smoother scrolling, and there are two USB 3.1 Type-C ports which work for charging, peripherals, and external displays. WiFi 802.11ac 2x2 MIMO and Bluetooth 4.2 are standard, and the battery life is up to 10 hours.
The Chromebook Spin 13 and Chromebook 13 will be tarred at commercial consumers, rather than regular end users like you and I. However, as we saw last month with the Chromebook Tab 10, that's not to say that some supplies won't make it through Acer's reseller network and end up being made available to consumers, too. They'll go on sale in September 2018.