Acer has a new Chrome OS laptop to play with, and if you've been eyeing the Pixelbook but quailing at the price, the Acer Chromebook 514 might fit the bill. Unveiled at IFA 2018 today, the silver ultraportable has a 14-inch Full HD display and up to 12 hours of battery life.
On the outside, Acer has used aluminum for the chassis, which should mean the Chromebook 514 feels more premium than its price tag suggests. The display, meanwhile, can optionally be had with a touchscreen layer, for those who'd rather use their fingers. Either way, Acer is talking up its 6mm bezels.
You might, however, be happy just with the old-fashioned options. The keyboard is backlit, while the sizable touchpad uses Corning Gorilla Glass for smoother swiping. It's also more resilient to scratches, Acer points out.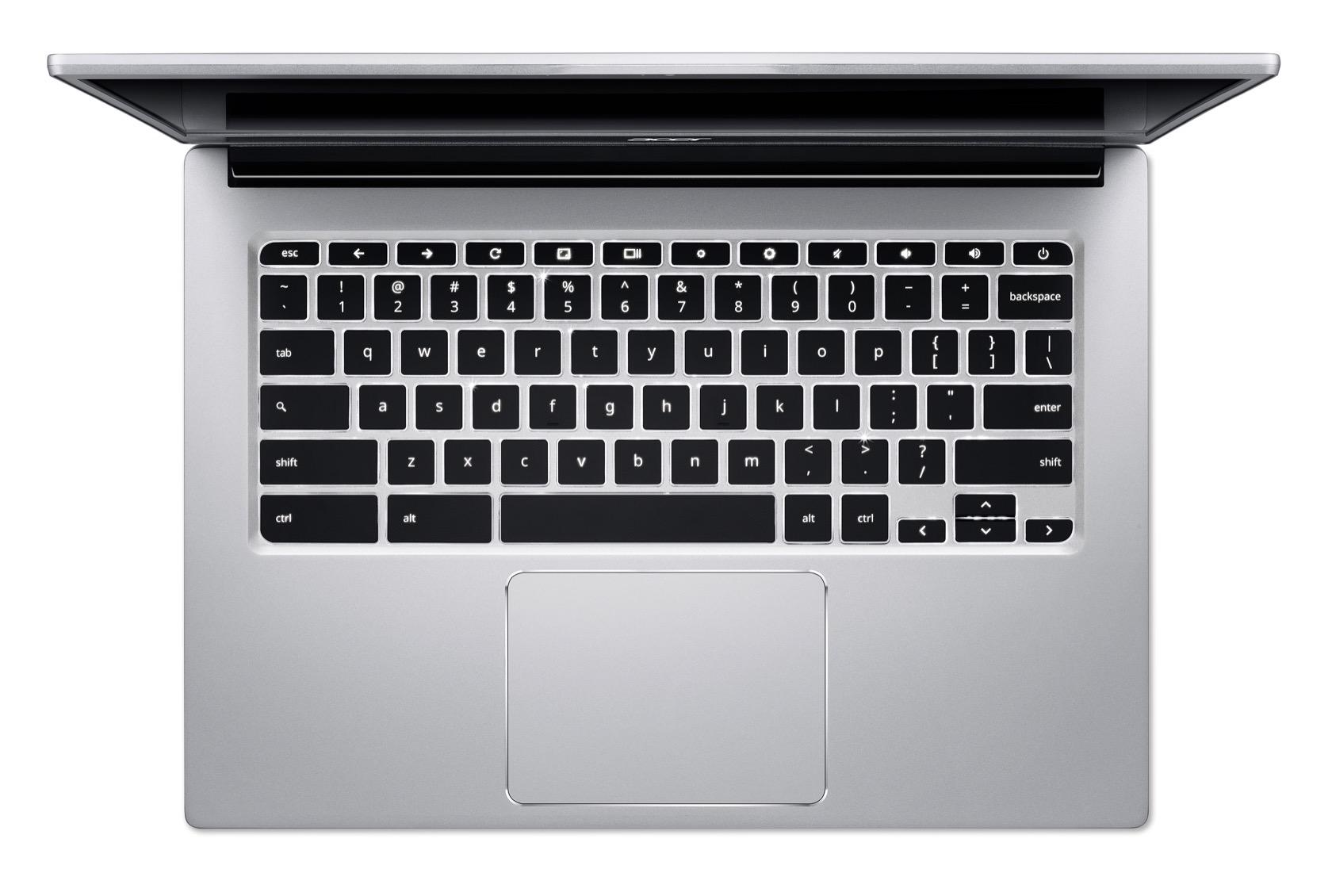 One advantage of the Chromebook 514 over Google's Pixelbook is Acer's selection of ports. On the left, you get a USB 3.1 Type-C together with a USB 3.0 Type-A port for legacy peripherals, along with a microSD card reader and a 3.5mm audio jack. Then, on the right, you get a second USB Type-A and a second USB Type-C, along with a Kensington lock port.
Either of the USB Type-C ports can be used for charging the Chromebook 514, in addition to being used for an external display or for regular data purposes. Above the screen you get an HDR webcam, which Acer says should handle video conferences in more challenging lighting conditions.
What the company isn't talking about at this stage is what you'll find inside the notebook. There's no mention of processor, nor memory or storage. Considering the range of performance results we've seen from Chrome OS depending on just which chipset a Chromebook is running on – everything from low-powered CPUs more akin to something you'd find in a phone, all the way through to Google's Intel Core i7-based Pixelbook – that's a pretty important factor.
Acer will presumably be pulling back the curtain on that in short order, since the Chromebook 514 is on track to head to stores soon. It'll go on sale in the US in October, the company says, priced from $349.99.