Acer Chromebook 315 hands-on: AMD and USB-C on a budget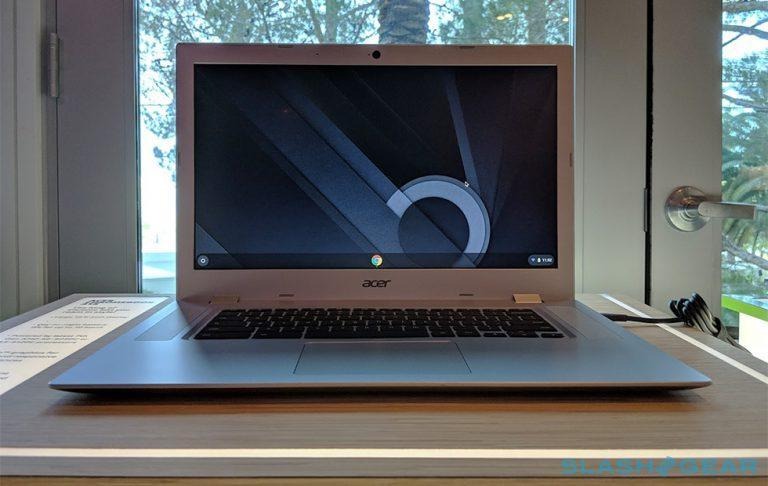 Among Acer's computing wares this year is the Chromebook 315, a generously sized laptop running Chrome OS and packing a number of features. Though the model won't blow anyone away, the device's price tag beckons consumers to take a second look. With a starting price of $280 USD, the Acer Chromebook 315 has a lot to offer buyers compared to other laptops in this price range.
Visually speaking, the Chromebook 315 shares some obvious design elements with past Acer Chromebooks. The 315's keyboard is nestled between a pair of upward-facing speakers, these joined by a relatively large trackpad and chunky bezels. The model's 15.6-inch display is offered in two resolutions: 1366 x 768 in the base configuration and an optional Full HD (with optional touch capabilities).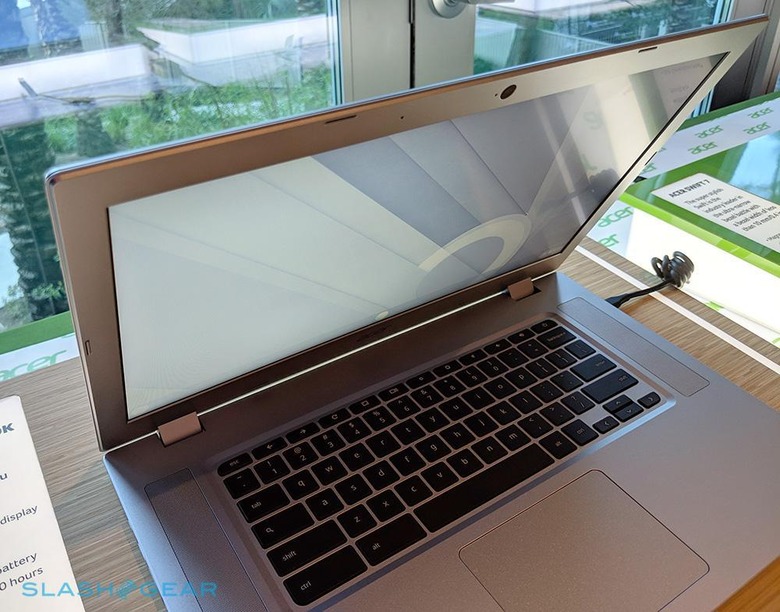 Acer's new budget-friendly model is its first Chromebook to feature an AMD processor. At its base configuration, buyers can get the Chromebook 315 with an AMD A4-9120 CPU alongside Radeon graphics, 4GB of RAM and 32GB of storage. Customers who are willing to spend a bit more can upgrade to a faster CPU model with 8GB of RAM and 64GB of eMMC storage.
Regardless of configuration, the Acer Chromebook 315 features a greater array of ports than many competing Chrome OS laptop, offering a microSD card slot alongside both two USB-C and two USB-A ports. This model also boasts 802.11ac WiFi, Bluetooth 4.2, a 3.5mm combo audio jack, backlit full-size keyboard, and up to 10 hours of battery.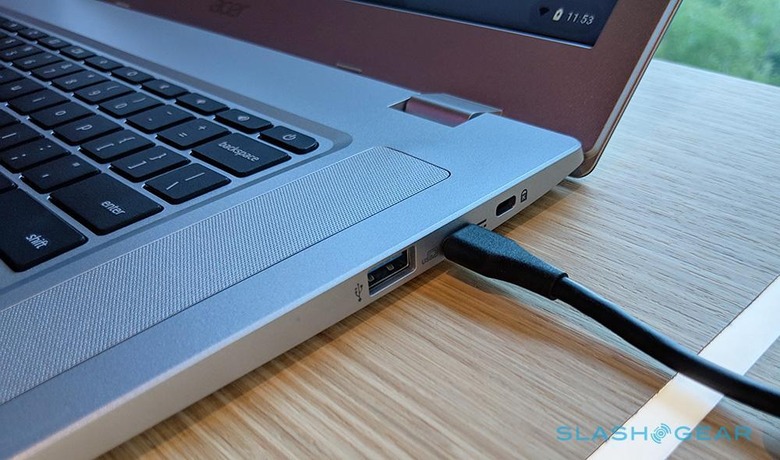 Acer has paid attention to certain smaller details, such as packing in a webcam with an 88-degree FOV that is wide enough to get more than one person in the picture. The Chromebook 315's display likewise has 178-degree viewing angles, which makes it possible for other people to get a look at what you're working on from the side. The laptop's built-in microphone is designed to provide clear audio for headset-free chatting.
Though this laptop won't replace a workstation, it has a lot to offer as a Chromebook — or any budget-tier notebook — at such a low starting price. Consumers in need of a simple computing device for homework, web browsing, email, making VoIP calls, and similar tasks will find this model sufficient for those tasks.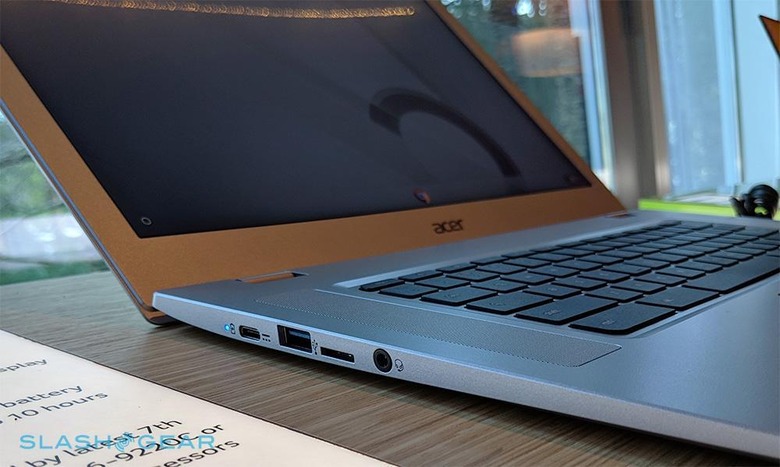 The Acer Chromebook 315 will be available in North America starting next month with a starting price of $279.99 USD.