Acer Chromebook 11 C771 Is A Durable Laptop For Schools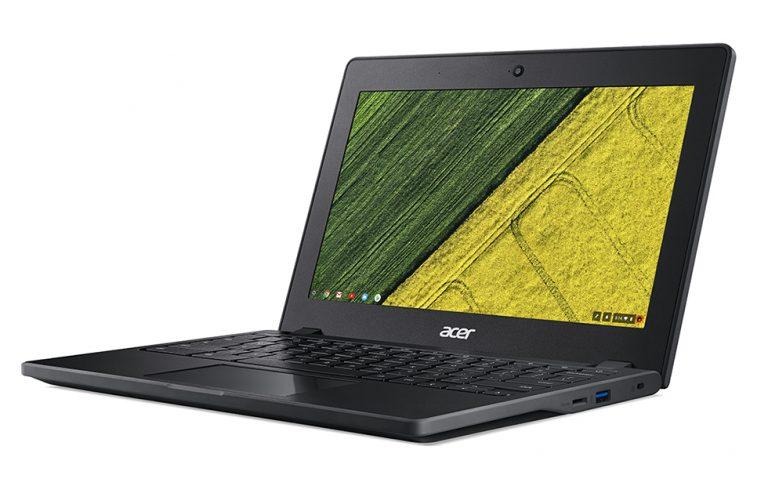 Acer has announced its new Chromebook 11 C771 laptop, a model that will be available in both touch and non-touch iterations for schools and companies. According to the company, this is the first Chromebook to sport Intel's 6th-generation processors; on top of that, it is ultra-durable with MIL-SPEC standards, and it has a long battery life of 13 hours per charge. The Chromebook is primarily targeted at schools that need a portable, durable, and relatively powerful laptop that won't break the bank.
The Acer Chromebook 11 C771 will offer a trio of processor options: i3, i5 and Celeron. As well, the model offers 4GB of RAM and either 13 hours of battery life for the non-touch model or 12 hours for the touch model. According to Acer, this Chromebook has a corner shield structure alongside rubber bumpers to help protect it from drops. As well, the top cover can handle up to 132lbs of downward force thanks to an internal honeycomb design, which helps protect the screen from shattering.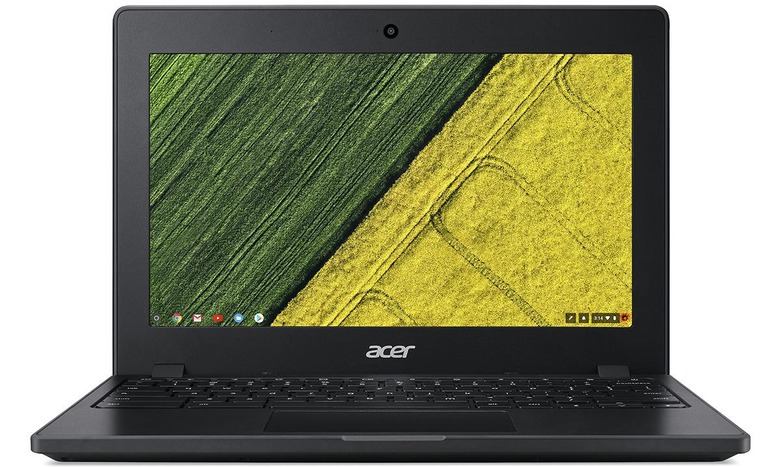 As well, the C771 is resistant to spills as long as they're not greater than 11 ounces in quantity. Because this model is built for schools that will be putting them in the hands of potentially destructive kids, the company has also included a combination of small keyboard gaps and recessed keys to keep kids from prying off the key caps. Other design elements include a weight of 2.98lbs, a thickness of 0.82in, and a 180-degree hinge.
As far as connectivity goes, the Chromebook 11 offers USB-C for data, as well as a pair of USB 3.0 ports, HDMI, and a 3.5mm audio port. There's 802.11ac/a/b/g/n WiFi, a microSD card slot, and also a 720p webcam. The model will be available available with the Celeron option starting this month at $279.99 USD, with the i3/i5 options launching in September.