Acer BM320 32-inch 4K monitor aims at graphics pros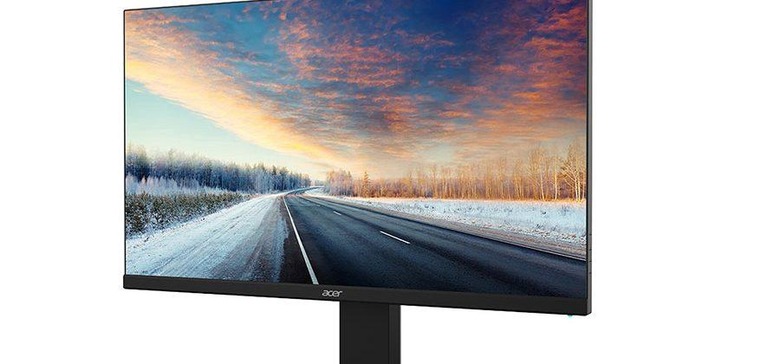 Photographer and graphic designers need monitors that will show them colors as accurately as possible on screen. Acer has a new 32-inch display called the BM320 that is specifically made for those types of users. The monitor has a 32-inch screen size and supports 4K resolution up to 3840 x 2160. In addition to the high-resolution support, the display covers 100% of the Adobe RGB color gamut.
The display also covers 100% of the Rec. 709 color gamut along with 90% of the DCI-P3 color gamut. The monitor has 10-bit color depth, which is 64 times more color depth than a standard 8-bit monitor. Acer also pre-tunes and tests the screen to ensure Delta E>2 color accuracy. An ergonomic stand allows the display to tilt, swivel, pivot, and height adjust.
Acer also rolled out the V9800 4K UHD home cinema projector with a native resolution of 3840 x 2160. It has an internal TI 4K DMD processor and a video engine that enables upscaling and enhancement of lower resolution content. Acer integrates ColorPurity technology using RGBRGB color wheel with special lamp control techniques that bring a wider color gamut and reduced rainbow effects.
The goal of that technology is pure reds, rich greens, and deeper blues to bring better color support to the device. The projector is also designed to be very quiet producing 20 dBA of noise to prevent the projector operation from interfering with quieter scenes in movies being watched. Acer plans to show the new display and projector in its booth at Computex starting May 31. Pricing of the products is unannounced at this time with Acer saying that availability and pricing will vary by region.