Acer Aspire VX 15 keeps the ports, stays unique for gamers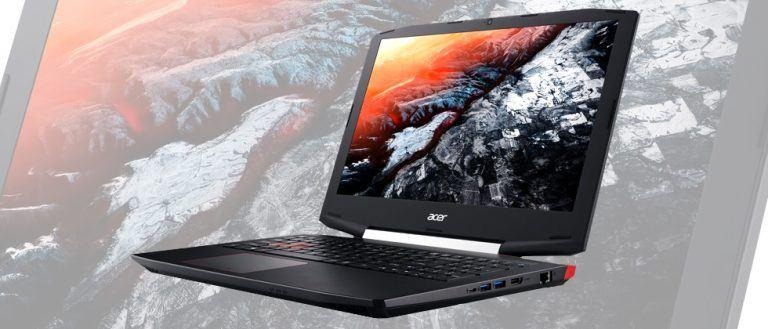 This week the folks at Acer have announced a collection of gaming notebooks and PCs, including the Acer Aspire VX 15. This machine works with an "iron red" backlit keyboard and what Acer describes as an "edgy red chassis" to make sure you know it's for gaming. This device rolls with a 15.6-inch Full HD IPS display and has a 7th Gen Intel Core i7 processor and GTX 1050 Ti graphics card, striking a sweet spot for cost and performance.
This notebook is inches: 15.31 (W) x 10.45 (D) x 1.1/1.14 (H) (that's mm: 389 (W) x 265.5 (D) x 28/28.9 (H)) – so it's not massive. It weighs in at 5.51 lbs (2.5 kg) with its 3-cell battery pack. That pack is a 52.5 Wh 4605 mAh 11.4 V Li-ion battery with what Acer says will be up to 6 hours of uptime. We'll have to test it out in the field to see if that means six hours of gameplay.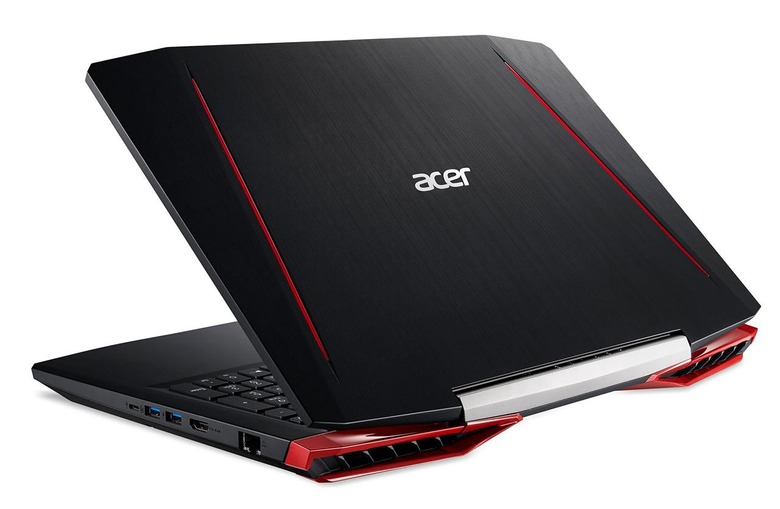 Options in processors for this machine include the Intel Core i7-7700HQ and the Intel Core i5-7300HQ. Also available is the Intel HM175 Mobile PHC chipset – if you're into that sort of thing. Graphics options include the NVIDIA GeForce GTX 1050 or the NVIDIA GeForce GTX 1050 Ti.
The Aspire VX 15 works with several choices for SSD: 128 / 256 / 512 GB, SATA 6 Gb/s and one option for HDD: 1 TB 2.5-inch (5400 RPM). Dual-channel DDR4 SDRAM support brings up to 16 GB of DDR4 system memory, upgradable to 32 GB using two soDIMM modules. You'll also notice an ethernet port in the side, there – the high-end notebook market still exists!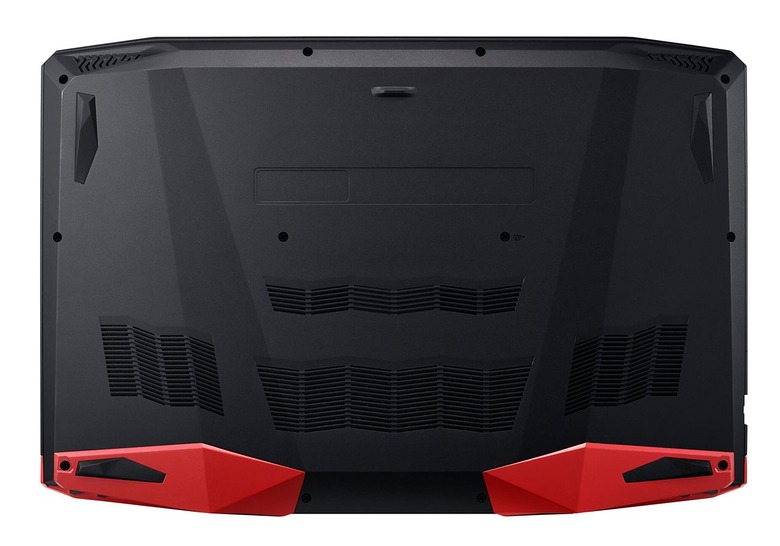 On that same note – Acer should be commended here for continuing to make notebooks with unique industrial designs. They've kept their ports – they've even added ports – and they've not backed down from their gaming aesthetic. I applaud Acer's tenacity when it comes to presenting computers that look and feel different from the rest of the pack – well done!
This Acer Aspire VX 15 will be available starting this month (January of 2017) in North America and EMEA. Prices in North America start at $799 and 899Euro in EMEA.