Acer Aspire S5 hands on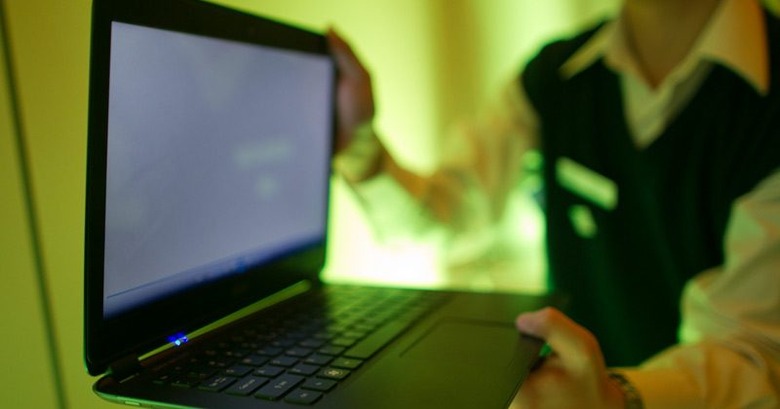 Acer showed off its incredibly thin take on the ultrabook at CES  today, and we were there to get a first look at the new hardware. The Acer Aspire S5 is the newest model in the line, and if initial impressions are anything to go by, it'll definitely be commanding some attention when it releases.
The 13-inch ultrabook is an incredible 15 millimeters thin, just shy of .6 inches. The entire body – top, insides and bottom – is encased in a black/grey magnesium allow, giving it a very rich feel. Despite this, it's still incredibly light. Though we didn't have a scale handy, it's definitely one of the lightest ultrabooks we've tested. The body tapers to a razor edge at the front end.
The star attraction is the flip-out port panel on the back, which both expands and retracts via a dedicated key next to the keyboard. The mechanism is motorized, giving a satisfying "whrrrr" on both motions. USB, Thunderbolt and HDMI ports are hidden within the panel, as well as a fan exhaust, which gets a dedicated grille eve in the closed position.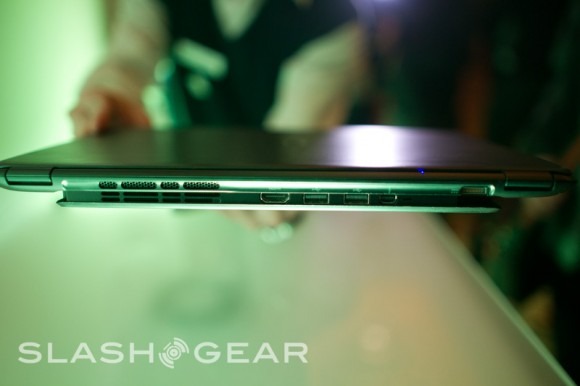 The whole unit feels solid and surprisingly tough for its tiny size. We've got some reservations on the moving parts in the port section, but there's no denying that it's a slick looking and feeling little laptop. Acer's standard screen and keyboards are present – take 'em or leave 'em. There's no pricing or availability info at the moment, but Acer expects to begin shipping the Aspire S5  in the second quarter of this year.